Best Cordless Drill 2020
Cordless drills don't generally have as much power and torque as most electric hard-wired drills. However, nothing can beat the convenience and efficiency of cordless drills. Furthermore, in recent years, due to the use of lithium-ion batteries, the
best cordless drills
have become almost as powerful as corded drills.
Whether you're handling some DIY construction task or need a portable drill for a professional task, cordless drills are simply the most convenient. In this article, we will help you fing the
best cordless drill
that is easy to use while still packing some serious punch in terms of power.
Best Cordless Drill ~~ Buying Guide
Best Overall 20V Cordless Drill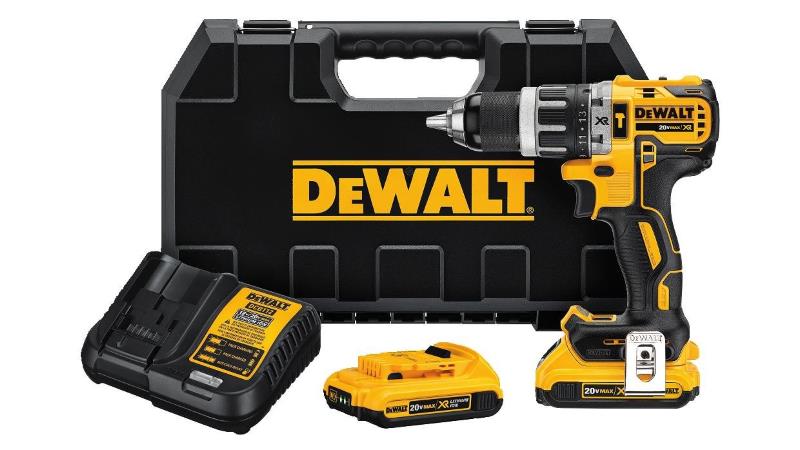 The DEWALT DCD796D2 20V Max Bl Hammer Drill is widely considered to be one of the best cordless drills on the market and it features a smooth running brushless motor. This cordless drill is powered by XR Li-Ion batteries that can charge faster than most other cordless drills of this caliber.
In terms of performance, this cordless drill has two-speed settings so you can control the speed and torque of the drill to the desired level, providing greater accuracy. It also features a 1/2 inch ratcheting chuck and a rubberized ergonomic handle that ensures that your hands don't directly absorb the drill's vibrations. Combined with the low 3-pounds weight and the ergonomic handle, this cordless drill can be used extensively without fatigue.
It also comes with a carry case that can hold the cordless drill, its batteries, and charger, so it's very portable. However, the biggest drawback here is that the battery fails to hold the charge for a long period of time so you need to charge it repeatedly. Besides that tiny hitch, DEWALT DCD796D2 is undoubtedly the best 20V cordless drill on the market.
Best Impact Driver Cordless Drill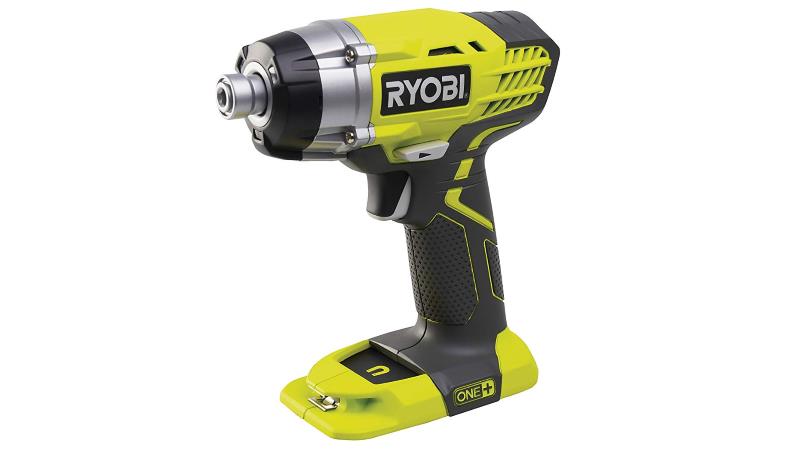 RID1801 ONE+ is one of the best impact driver-style cordless drills on the market. Some people say that impact drivers are too powerful for most DIYers, however, this cordless drill is perfectly safe for even amateurs to use, as long as they follow all safety measures. This cordless drill is pretty bare bones in that it doesn't come with complicated torque and gear settings.
In addition to drilling holes, which it can do adequately, this cordless drill can also handle the most difficult screwing tasks and loosen rigid bolts. This cordless drill comes with a battery pack, one that fits the entire drill. It also comes with a variable speed feature to control how fast it is drilling. Another useful feature is the reverse and brake which can allow you to control this cordless drill better.
This cordless drill has a maximum torque of 220Nm, a minimum impact rate of 0-3,400/bpm, and it weighs 1.2kg. I love the fact that this cordless drill is multifunctional since it can also work as a screwdriver, but it's not as effective as many others at its primary task of drilling holes.
Best Value Cordless Drill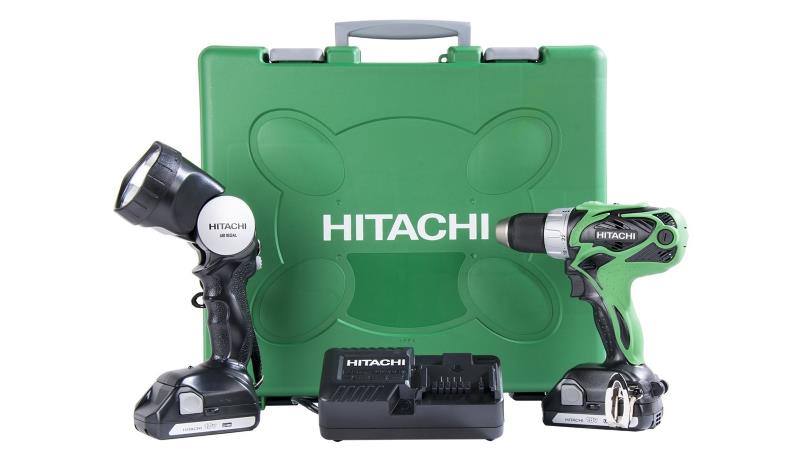 Hitachi DS18DSAL is an 18-volt cordless drill that's available in two types — with a brushed or brushless motor. The brushed motor version is extremely cheap and the brushless motor is slightly more expensive, but both of them offer a great value of money relative to other cordless drills of their caliber.
This cordless drill weighs only 3.3 pounds and is pretty compact at 8 inches long, however, it can still wield a pretty great maximum speed of 1,500 RPM and a torque of 460 inch-pounds. This cordless leads the market on almost all factors — weight, design, comfort, battery, and power. Some of its most prominent features include variable speed trigger, metal-belt loop, a ½-inch ratcheting metal chuck, LED light, and a 22-stage clutch. The variable speed trigger, in particular, is really useful because it allows you to control the speed and torque of the drill by simply relieving pressure on the trigger.
Hitachi DS18DSAL also comes with a durable carrying case that can store the driver bit, two batteries, and the drill itself. As such, this cordless drill is extremely portable as well. There are some complaints regarding weak batteries, but it comes with a strong two-year battery warranty so you have nothing to be seriously concerned about.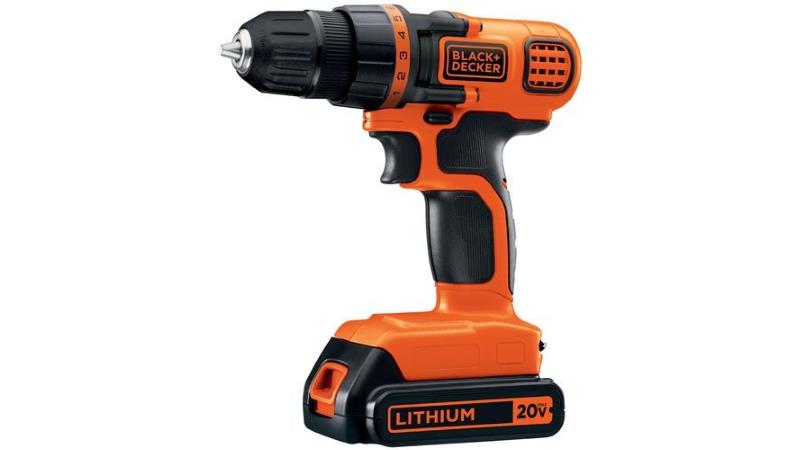 BLACK+DECKER LDX120C is an extremely light and compact cordless drill weighing only 3.4 pounds, which makes it highly portable as well. Due to its compact size, it can also reach narrow spaces that are otherwise hard to reach. Furthermore, the handle of this cordless drill is rubberized and ergonomically designed so you can hold it for long periods of time without experiencing fatigue due to the vibrations.
This is one of the cheapest cordless drills on the market but it's still adequately powerful for DIY tasks. It carries a maximum torque of 115 lbs and and has a maximum speed of 650 RPM. That's not nearly as fast or powerful as some of the other cordless drills on this list, but it's the best you can get at this price point. Furthermore, since this cordless drill operates at such a limited speed and power, there's no variable speed trigger feature because that would be entirely unnecessary.
If you need a reasonably-priced cordless drill to accomplish simple tasks around your home, BLACK+DECKER LDX120C is perfect. It also has a strong lithium-ion battery that can charge pretty quickly so you won't have to wait through much downtime either.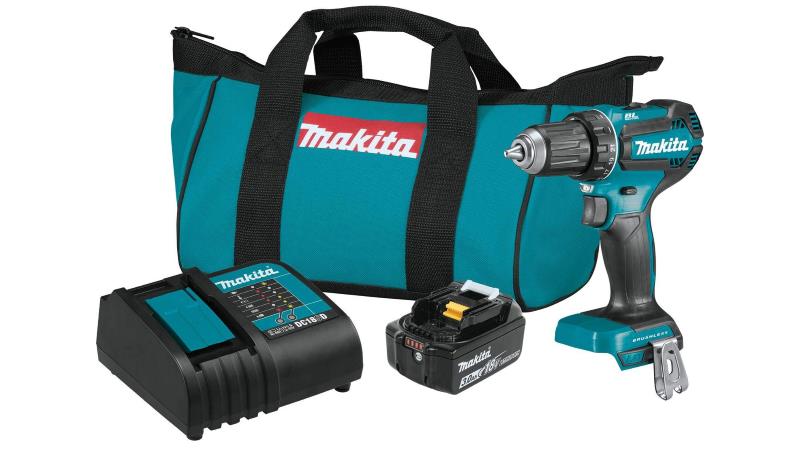 Makita XFD131 is one of the most powerful cordless drills on the market. This unit only weighs 4 pounds and it comes with a 4-pole motor that can still provide 440 lbs of torque, which is almost 4x as high as the torque produced by the aforementioned BLACK+DECKER LDX120C. Furthermore, this cordless drill also comes with a variable speed setting for 0-400 RPM and 0-1,500 RPM. As such, you can use this cordless drill for a wide range of tasks, both lightweight and heavy-duty.
This cordless drill has been designed with an ergonomic rubberized handle that can prevent vibrations from passing to your hands and provide insulation. Furthermore, it also comes with an LED light that can illuminate darker spots, allowing you to work in under-lit areas and narrow spaces. This unit is equipped with 18V Lithium-Ion batteries that only take about 20 to 30 minutes to charge completely.
All things considered, this is a really powerful cordless drill that you can use for a wide range of tasks due to its variable speed function. It also has a pretty spotless record as far as customer reviews are concerned, with only a few customers stating that the chuck occasionally wobbles.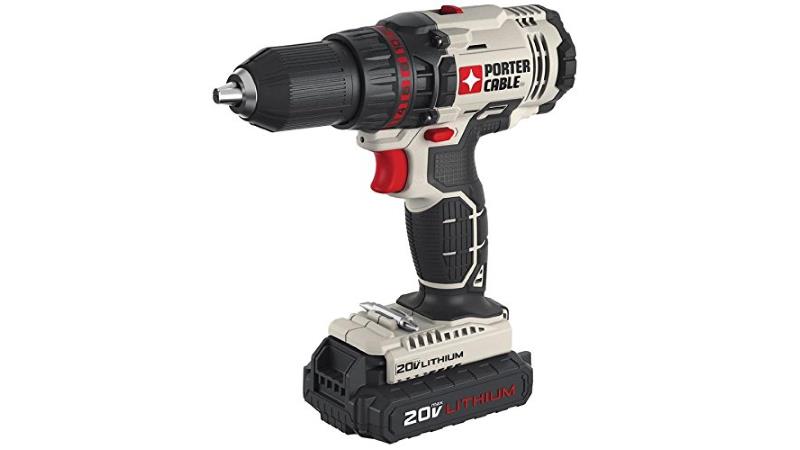 PORTER-CABLE PCC601LB is the ideal cordless drill for you if you want one that is as powerful as the aforementioned Hitachi DS18DSAL but don't want to spend as much money. It strikes a good balance between affordability and power. This 20V cordless driver weighs 3.5 pounds and is just about 8 inches long while still having an impressive top speed of 1500 RPM. Furthermore, it comes with a 2-speed gearbox so you can set it up at the speed of 0-350 RPM for small jobs and 0-1500 RPM for the larger jobs. This gives you some versatility to play with.
This cordless drill is also equipped with a 23-stage clutch and a 1/2″ keyless chuck. It also includes an LED light that can illuminate darker spots so you can drill easily in low-light settings as well. This entire kit comes with a carrying case and two rechargeable batteries. As such, you can keep both batteries charged so you can replace one with the other in case your battery runs out mid-session.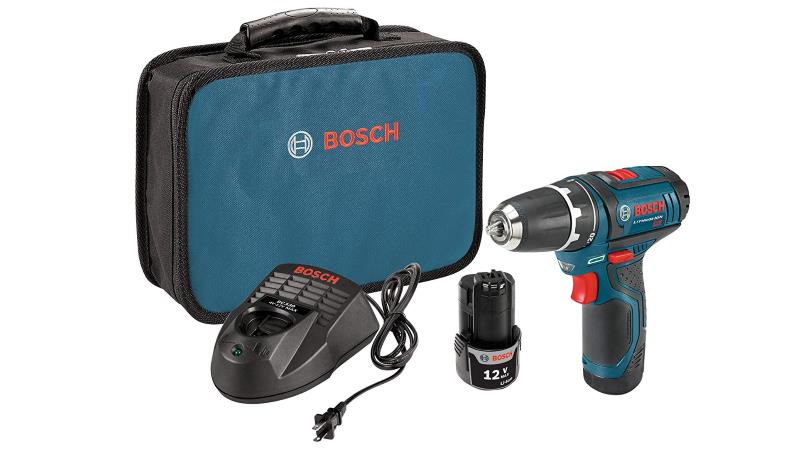 Bosch PS31-2A is a compact 12V cordless drill that packs as much power as a few much larger cordless drills. It has a torque of 265 inch-pounds and a top speed of 1,300 RPM, which is pretty impressive considering the 12V battery and compact size. This cordless drill only weighs 2 pounds and its head is 7 inches long.
This cordless drill is equipped with a 21-stage clutch and a 3/8" keyless chuck. It also has a variable speed trigger feature so you can lower the speed of the drill by simply relieving pressure from the trigger, allowing you to seamlessly control the speed and power of the drill mid-session. The body of this drill also includes a side-mounted battery gauge that can let users see how much battery has been consumed and how much is left over. The battery life itself is pretty strong and it charges quickly as well.