These are the
best dash cams
to protect you and your car in 2020.
Best Dash Cam 2020
A dash cam isn't exactly a necessity for your car, which is why so many people don't even purchase them. But if you ever get into a car crash — as so many people do daily — a dash cam footage can be the one thing that exonerates you completely.
Dash cams have a number of benefits. Their primary benefit is the possibility of recording everything so they can be produced in a court of law as evidence. However, since they often record motion-activated videos,
best dash cam
can also record when someone hits your car.
If you've parked your car and returned to find a dent or damage, you can view the dash cam footage to see who did it. This can help you contact or report them so you can get the repairs financially covered.
However, there are a whole lot of dash cams on the market, so much so the search can be confusing. In this article, we've given you a detailed overview to find the
best dash cam
on the market so you can make an informed purchase.
Best Dash Cam ~~ Buying Guide
Best Overall Dash Cam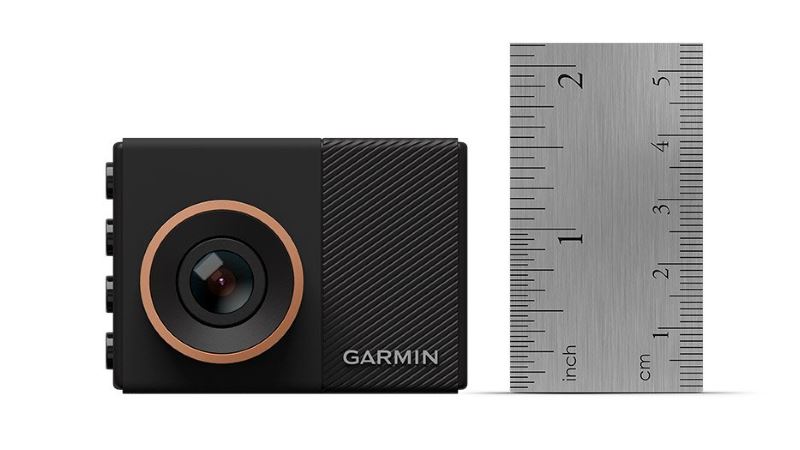 Garmin Dash Cam 55 is slightly more expensive than most other dash cams out there. However, it is the best in the industry and well worth the expense if you want reliability and a wide suite of features.
This dash cam records videos in 1440p resolution at 30 frames per second. As such, the video is extremely sharp so that you can clearly see the digits in the license plates of other cars, something which might be useful down the line. It can record videos both at day and night.
One of this dash cam's best features is the alarm that gets triggered whenever you are about to get into a collision. Basically, if it finds that your car is getting to close to an obstacle, it will give you a warning. This might help you avoid potential collisions. Furthermore, this dash cam is also voice-activated, which is a useful feature as the driver doesn't get distracted handling the device while driving.
All in all, this is a brilliant and reliable dash cam. Reviewers at DigitalTrends also loved its simple content sharing and time-lapse capabilities as available through the VIRB app.
Best Affordable Dash Cam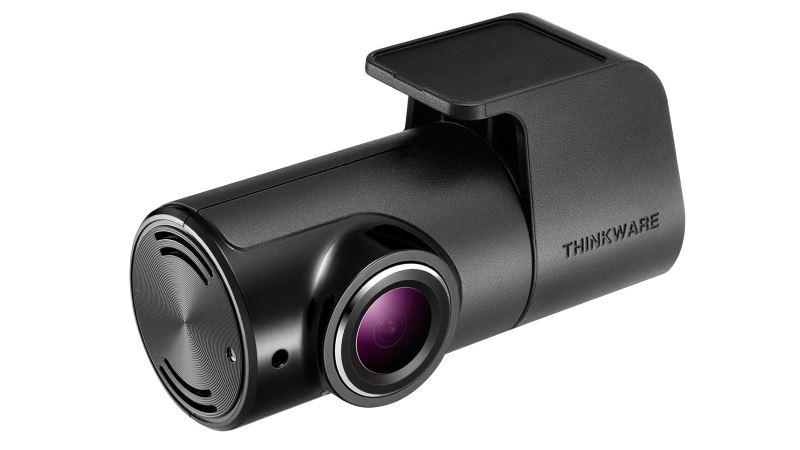 Thinkware TWA-F770R is one of the most affordable dash cams on the market. However, don't let the price fool you, it still packs some pretty cool features.
This dash cam is mounted just under the rear-view mirror and it's equipped with just a few buttons for control. It can record videos in 1080p resolution with a 140-degree lens angle. It comes with a GPS tracker, so if someone ever steals your car, you'll easily be able to track it down.
Thinkware TWA-F770R also has a Night Vision feature that can amplify the low-light settings so you can receive better visuals at night. When the car is parked, it can also act as a CCTV camera and record everything, which you can later combine into a single time lapse video via the smartphone app. This dash cam also gives you warning indications when you're driving, however, its sensors often give false alarms so it's not the most reliable.
Best Premium Dash Cam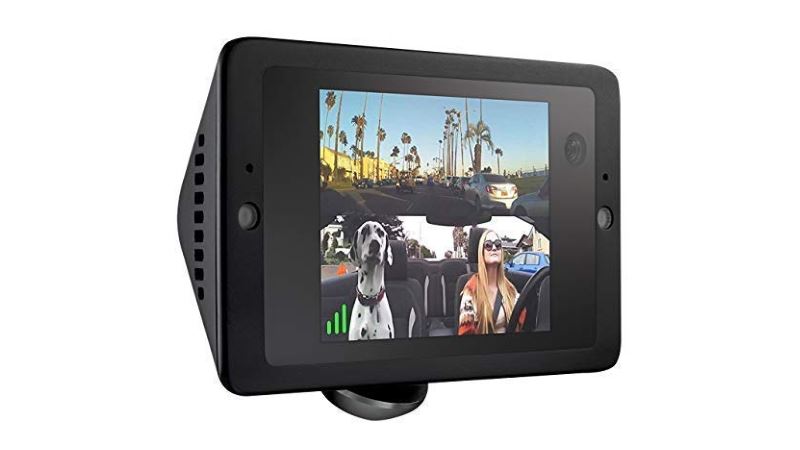 Owl Car Cam is currently one of the most advanced dash cams on the market, but it also comes at a premium price. This dash cam is ideal if you want eyes on the front and back of the vehicle. It comes with two lenses — on facing the road ahead and one facing the cabin.
The front-facing camera records videos at 1440p and the rear-facing camera records videos at 720p. The internal SD card is capable of storing up to 24 hours of combined footage from both lenses, which is quite a long time.
In terms of safety features, this dash cam protects your car when it's parked. It has motion-detection sensors that send you an alert if someone gets too close or tries to enter the vehicle. Once you receive the alert, you can view the live footage in your app and take relevant action. Furthermore, when someone approached the car, the green light on the camera starts blinking brightly so the intruder might get scared.
Owl Car Cam has some of the best safety features amongst all dash cams, thus protecting you not just after an accident has occurred but also before. At DigitalTrends, reviewers were especially pleased with the inbuilt microphone with which you can communicate with any possible intruder or car passenger.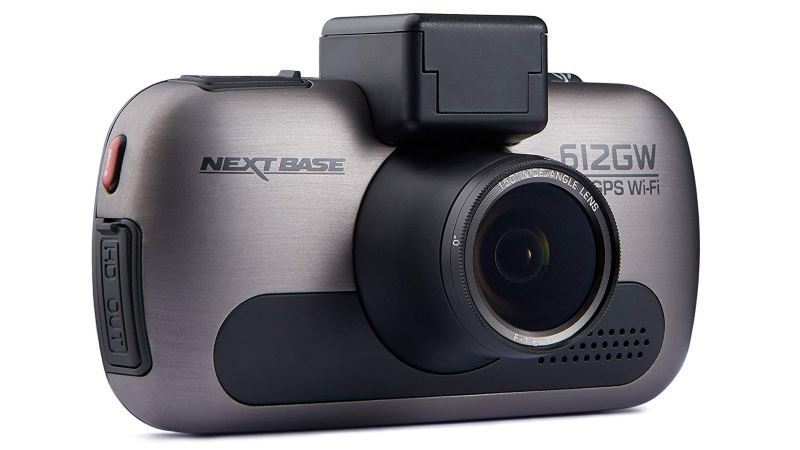 Nextbase 612GW is an extremely powerful dash cam that can record 4K videos at 30 frames per second and 1440p videos at 60 frames per second. It is being pegged as the world's first 4K dash cam. However, the presence of 4K video recording capabilities is a bit of an overkill because a 1080p video works just as well for the purpose we're using these for.
This camera can record HD videos via a Sony Exmor R CMOS sensor. It also comes with a GPS sensor so you can track the vehicle if someone else is using it and you can also view your route histories.
You can also set it up in Parking Mode. As such, whenever the dash cam detects some movement, it records a two-minute video and sends it to your smartphone app. The only drawback here is that this dash cam needs to always be connected to a power source. It can only run for about 15 minutes via the batteries.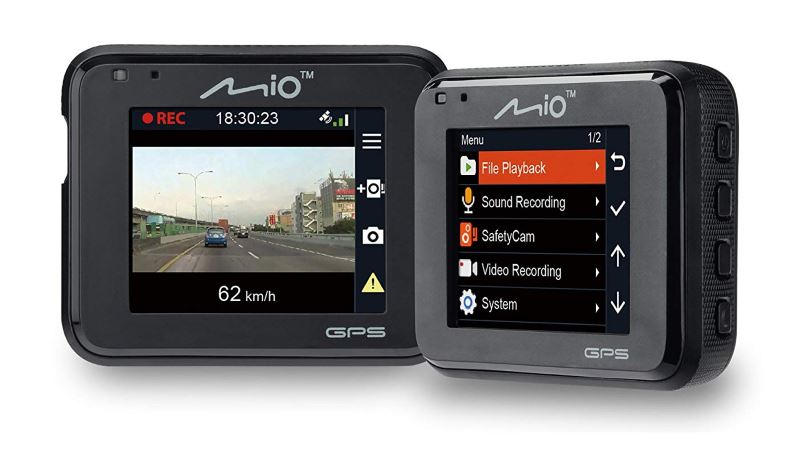 Mio MiVue C330 is a relatively affordable and fairly basic dash cam. If you don't need high-end features like the ones in some of the aforementioned dash cams, this is perfect for you.
This dash cam records videos in 1080p resolution at 30 frames per second. This is a bit lower than the other popular dash cams, both in terms of quality and frame rates. However, FullHD resolution is good enough to get you a good look at the other cars' license plates, so it's not a big concern.
In terms of features, this dash cam has two primary functions — Safety Camera Warning and GPS Tracking. The former gives you a warning whenever it detects that you're about to hit an obstacle, thus potentially preventing an accident. The latter allows you to track the camera, and, by extension the car, when someone else is taking it for a spin.
The biggest drawback here is the lack of a night mode, which is pretty essential in dash cams.
Rexing V1 is one of the cheapest dash cams on the market, but it really squeezes utility out of what you pay. For starters, this dash cam records 1080p videos at 30 frames per second — standard for dash cams at this price range — but with a 170-degree lens angle. The lens angle is extremely important as it allows you to see a wider depth of field. 170-degrees is basically the widest angle you can find and available in only a handful of dash cams.
In addition to that, it also comes with a great 128GB internal microSD card. It can store 1080p videos of up to 22 hours and 720p videos of 40 hours. While it doesn't have many advanced features, it can automatically detect collisions and save those videos so you can access them specifically.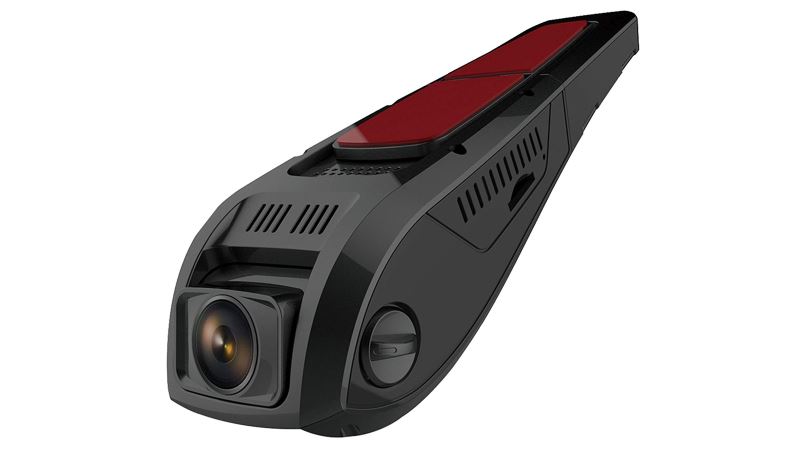 Pruveeo F5 is one of the best dash cams available under $50. It has a sophisticated design that allows it to be attached to the car's windshield in a way that it can't be seen by others.
The LCD screen on this dash cam is 1.5 inches wide and it can record 1080p videos at 30 frames per second. The best feature here is the 170-degree wide angle lens which can prove extremely useful in case a collision happens from the sides.
While this dash cam can accommodate an SD camera of up to 32GB, you have to purchase that separately. As such, the lack of storage space is the biggest issue as it can only store a few hours worth of footage in FullHD resolution.
PAPAGO GoSafe 535 is an affordable dash cam that records videos in 2304×1296 resolution at 30 frames per second. It comes with an internal 8GB SD card but you can extend that to 64GB. It has a 160-degree lens angle which is perfect, just a notch smaller than complete 170-degrees. This dash cam can easily be mounted on the windshield of the car. It doesn't come with any additional features like motion-detected recording, safety mode, etc. But it can do the bare minimum that dash cams are supposed to.