Best Hair Styling Products for Men
There are so many different varieties of hair styling products. But which are the
best hair styling products for men
?
Best Hair Styling Products for Men 2020
The only thing that separates good hair from bad hair is how it's styled and managed. However, there are so many different types of hair styling products on the market. You have hair fibers, wax, creams, sea salt sprays, and a bunch of other products.
Most men think that they can use any styling product on their hair, but that is not true. Different types of hair styling products are suitable for different types of hair. So you should only use a hair styling product that's ideal for your hair type. If not, you might just end up worsening your hair.
In this article, we'll give you an overview of some of the
best hair styling products for men
on the market so you can make an informed decision.
Best Hair Styling Products for Men
Best Hair Wax for Men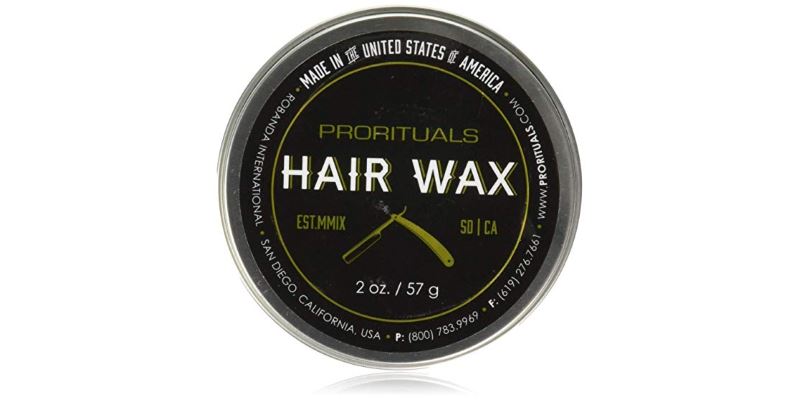 Hair Wax is suitable for men who want a high hold on their hair with medium shine. It really fixes your hair in place, solidifies it, and minimizes the glossiness. However, hair wax is only suitable for those with 2 to 3 inches of hair, or for those with frizzy hair. If you have short hair you have trouble styling, then wax can help you add some texture. Everyone else should go for something lighter. However, you should note that hair wax is not at all controllable. Once your hair has set, you cannot play with your hair anymore as the wax will break down and your hair will turn into a mess.
ProRituals Hair Wax is one of the best hair waxes on the market right now. It is an oil-infused hair wax with a beeswax base that can provide great hold and add a matte texture to your hair. The beeswax is complemented with seven carrier oils, all of which can help retain moisture and keep your hair looking lush. This hair wax also has a pleasant scent that's not too overpowering.
Since this hair wax is really strong, you have to be very careful with application. Spread a dime-sized amount of hair wax on your palm and rub it till it gets warm before running it through your hair. Be sure to coat the entire hair follicle with it, down to the roots.
Best Hair Paste for Men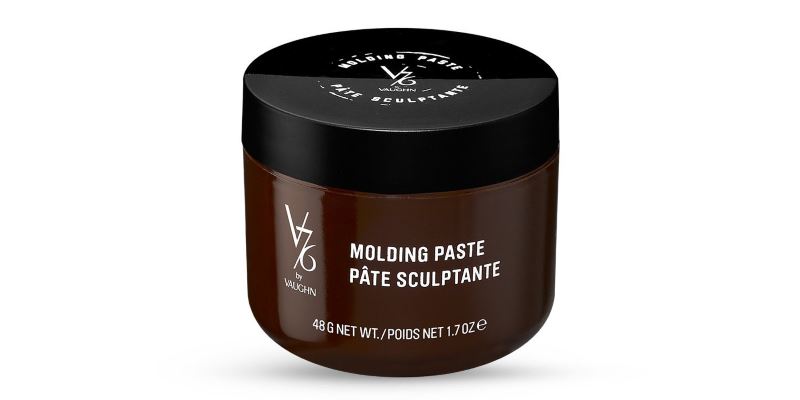 Hair Paste is one of the most versatile types of hair styling products on the market. It can be used on a number of different types of hair to produce different results. If you apply it on dry hair, it has a medium hold and light shine. If you apply it to damp towel-dried hair, it has a high hold and medium shine similar to a hair wax.
Due to its versatility, hair paste can be used by most people interested in styling their hair. It can add considerable texture to both short and medium-sized hair. Furthermore, unlike hair wax, it's controllable. You can move your hair about and style it even after your hair has set and you don't have to worry about breaking down the paste or ruining your hair. Hair paste can remain effective throughout the day, and that too without suffocating or harming your hair.
V76 by Vaughn is one of the best hair pastes for men. It generates a flexible hold, complete with a satin-like glossy finish. This hair paste is made primarily of Rhubarb, Birch Leaf, Irish Moss, and Slippery Elm. These ingredients contain natural moisturizers to keep your hair looking dense, lush, and voluminous all day. They can also strengthen your hair and detangle individual hair strands.
Best Hair Pomade for Men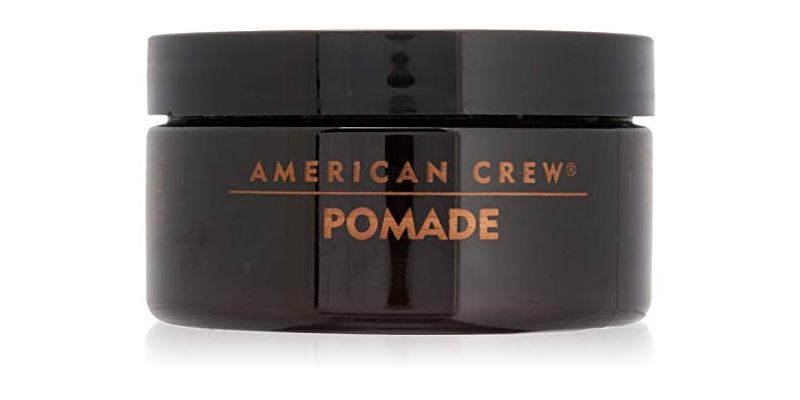 Pomade isn't suitable for daily use, but it can work really well on special occasions. If you want a really classic suit-and-tie look, then a pomade is the perfect finisher. It has a medium hold and high shine. As such, it can help you hold your hair in place and renders it shiny to give you a dapper look. However, when using hair pomades, you have to be very careful. If you use too much of it, you might end up looking too stiff or greasy. Furthermore, pomade also tends to melt so if you wear it outside in hot summers, it might start leaking on to your forehead. So wear it primarily for evening suit-and-tie events.
American Crew Pomade is one of the best hair pomades on the market. It is a water-based pomade with an all-natural holding power so it can easily be washed away as well. There are no synthetic additives so the scent is also completely natural.
Best Hair Cream for Men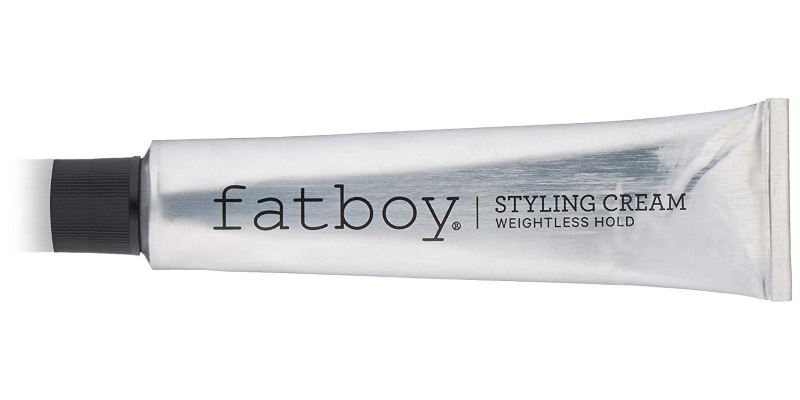 All of the aforementioned products are only suitable for short hair or medium-sized hair. If your hair is longer than 3 inches, you can't go for a hair product with medium or high hold. That's where hair cream comes in.
Hair Styling Cream provides low hold and low shine, and it's perfect for people with hair that's over 3 inches in length. This cream can make your hair look lustrous but also flexible and feather-light. When applied to damp hair, it can help all your hair strands go in a uniform direction and tame some of your frizziness. Furthermore, it gives an all-natural look so it's not obvious that you're wearing hair products.
Fatboy Hair Boss Dog Styling Cream is one of the most popular lightweight hair styling creams on the market. It is part gel and part moisturizing cream that has a gentle scent of peach and blossom. If you don't want your hair cream to have an overpowering smell, this is perfect for you.
Best Hair Fiber Pomade for Men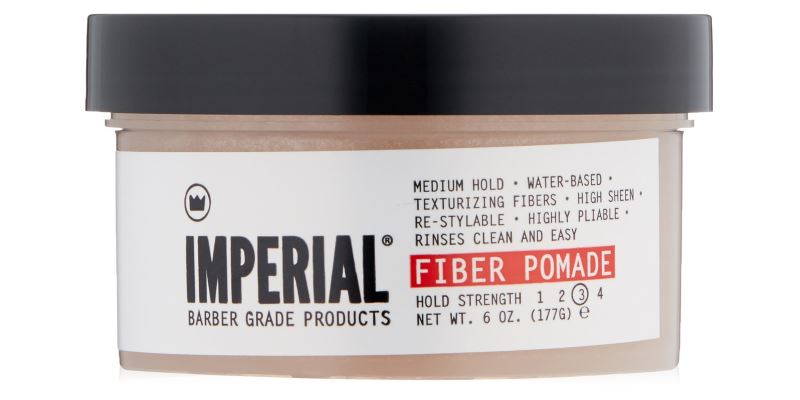 Fiber Pomade is ideal for men with extremely thick and unruly hair. If you have an untamable mass of hair, fiber pomade is the perfect hair styling product to manage it. This product has an extremely strong hold with no shine. It can texturize your hair and then lock it in place. If you want to maintain a perfectly tousled bed-head for the rest of the day, this is the product for you.
Imperial Barber is a highly-pliable water-based fiber pomade. It is versatile enough that you can also restyle your hair any time without reapplication. This fiber pomade doesn't have any scent either, nor does it melt under heat. So you can wear it both indoors and outdoors, all throughout the day.
Best Hair Clay for Men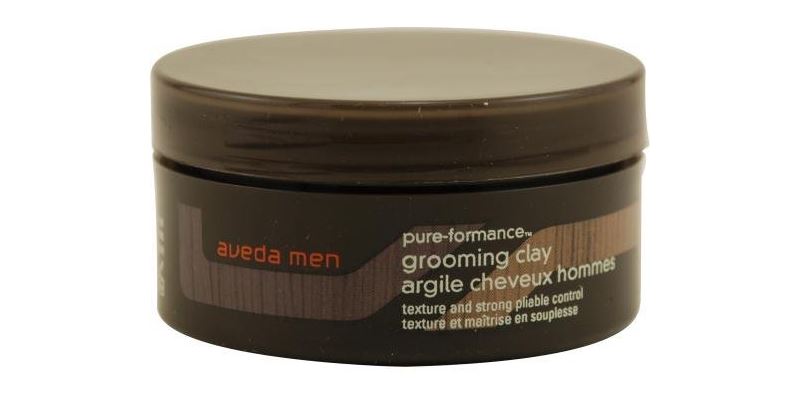 Hair Clay is similar to Fiber Pomade in that they're both suitable for high hold and minimal shine. However, if you want to be able to comb your hair and produce a dapper look, then hair clay is the perfect choice for you.
In addition to having a high hold, clay is also quite versatile in terms of application. If you apply it to dry hair, it has a medium hold with low shine. But if you apply it to damp hair, it has a high hold with medium shine. However, once you apply hair clay, you can't restyle your hair without reapplication. As such, hair clay is only suitable for you if you don't intend on touching your hair after it sets.
Aveda Mens Pure-Formance Grooming Clay is the best hair clay on the market. It is completely natural and has a matte finish. It has been made with completely natural ingredients like kunzea, citrus, and essential oils like spearmint, vetiver, and lavender. It has a rich and spicy scent.
Best Hair Salt Spray for Men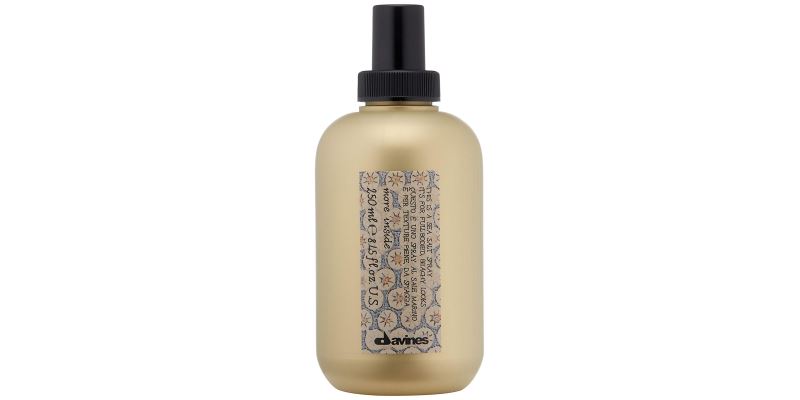 Do you want to achieve the perfect beach-casual look for your hair? If so, then a seal salt spray is the perfect hair styling product for you.
A Sea Salt Spray can imitate what happens to your hair when you go to the beach, i.e., the salt water in the sea absorbs all the excess grease in your hair and texturizes it to add volume and definition. That's exactly what a seal salt spray can do. This is perfect for everyone, but it's most suitable for men with long and wavy hair. You should, however, use sea salt spray only occasionally because it completely dries out your hair and strips it of nutrients.
Davines This is a Sea Salt Spray is one of the best sea salt sprays on the market. It adds depth and volume to your hair without making it look too frizzy. Basically, it makes your hair look perfectly imperfect with a natural matte-messy texture. The scent, too, is reminiscent of the salty scent of seawater. However, it's not too overpowering either. Finally, this seal salt spray is completely free of paraben, synthetic materials, or harmful toxins.