Best LEGO Sets for Adults
Looking for a mentally-challenging and fun activity? Try out these LEGO sets for Adults!
LEGO sets for Adults – Buying Guide
Did you grow up playing with LEGOs as a kid? Do you sometimes get nostalgic for those days you spent building LEGO structures?
Well, in recent years, LEGOs have established themselves as an incredibly fun and mentally-challenging activity for adults of all ages. Lego sets for adults usually consist of hundreds or thousands of pieces that can be put together into complex architectural designs.
LEGO sets for adults usually come with elaborate instructions and you require quite a bit of patience, intelligence, and skill to put them together.
In this article, I'll give you an overview of some of the best LEGO sets for adults.
Best LEGO Sets for Adults in 2020
Best LEGO Set for Architecture and History Enthusiasts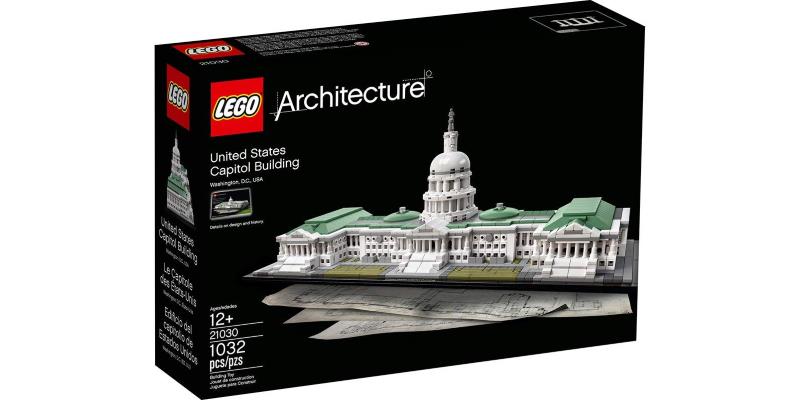 The Architecture line of LEGOs first started in 2008. Since then, these have become some of the most challenging architecture-related mind puzzles on the market. Each set in the Architecture series consists of recreating a world-famous monument. Originally, the LEGO Architecture sets were minimalist in nature and usually consisted of a maximum of 100 pieces. However, they have only grown more complex over time.
LEGO Architecture United States Capitol Building is currently one of the most complex LEGO sets on the market. This set recreates the Capitol Building in Washington D.C. in 1032 pieces. The entire set measures 6" high and 17" wide, which can also make it a pretty impressive display in your home. The LEGO booklet comes with instructions on the construction and with a separate fact sheet that includes historical information regarding the building.
LEGO United States Capitol Building is perfect for history buffs, architecture-enthusiasts, and LEGO collectors looking to add to their Architecture series.
Best LEGO Set for Automobile Enthusiasts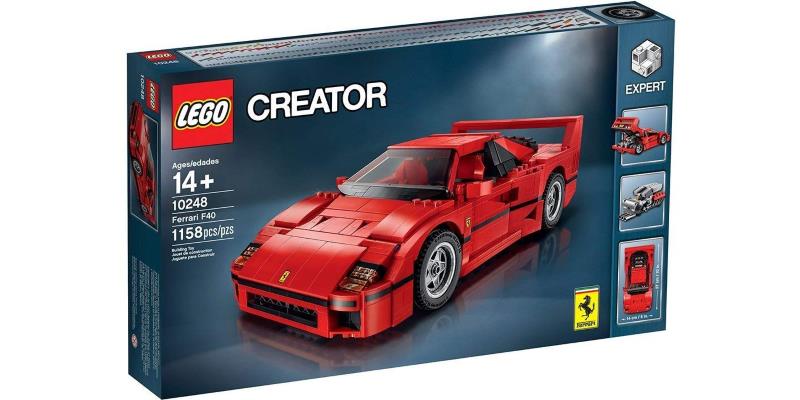 The Creator line of LEGOs is every bit as complex as the aforementioned Architecture series. However, this set is based on the recreation of complex automobiles, cars, and other real-world objects. These sets are extremely detailed, come with thousands of pieces, and they pride themselves on creating a perfect replica of real-world vehicles.
LEGO Creator Expert Ferrari F40 is one of the most popular and complex sets in this series. As the name suggests, this set is all about recreating Ferrari F40, the classic Italian sports car. This set measures 3" in height and 10" in length and 5" in width, making it considerably smaller than the aforementioned United States Capitol Building set. However, in terms of construction, it's possibly even more complex since it includes 1158 pieces. Furthermore, most of the pieces come in similar shapes and sizes so you really have to focus on the minutest of details to get the replica right. The entire set includes details such as the rear spoiler, the Ferrari logo, the 90 degrees V8 engine, windshield pane, and every other aspect of the vehicle.
LEGO Creator Expert Ferrari F40 is perfect for car-enthusiasts and Creator series collectors.
Best LEGO Set for Fantasy Enthusiasts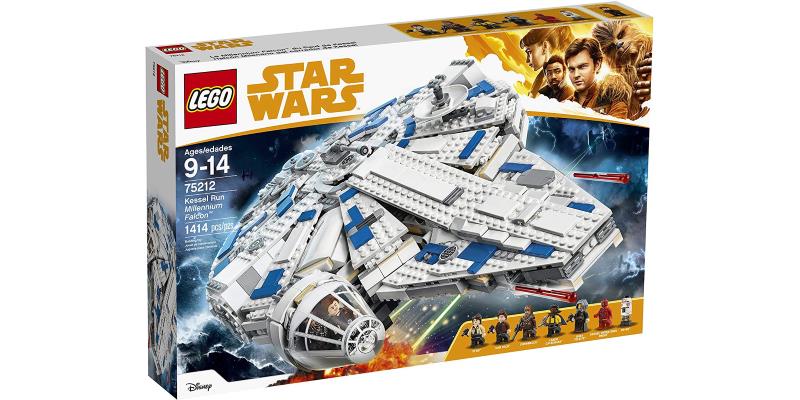 LEGO Star Wars Kessel Run Millennium Falcon is the perfect LEGO set for adults that grew up on the wonders of Star Wars. It is also perfect for adults who want to bond with their kids while constructing a perfect replica of the Kessel Run Millennium Falcon ship, as seen on the recent 'Solo: A Star Wars Story' film. This version of the ship effectively replaces the long-standing Millennium Falcon which had been seen in Force Awakens. While this set doesn't feature the classic Han Solo, it is sure to be a hit amongst people who loved the latest iterations in the Star Wars franchise.
The entire set is extremely complex as it features a total of 1414 pieces. It is also quite large, measuring 4" in height, 18" in length, and 11" in width. You'll have to puzzle over the ship to put together intricate details like 2 spring-loaded shooters, minifigure cockpits with detachable canopy, laser turrets, detachable escape crafts, gunner seats, amongst various others. The set also includes figurines for Han Solo, Qi'ra, Quay Tolsite, Lando Calrissian, and Chewbacca (a universal favorite).
LEGO Star Wars Kessel Run Millennium Falcon is perfect for all the Star Wars enthusiasts and those who enjoy intricate fantasy world building.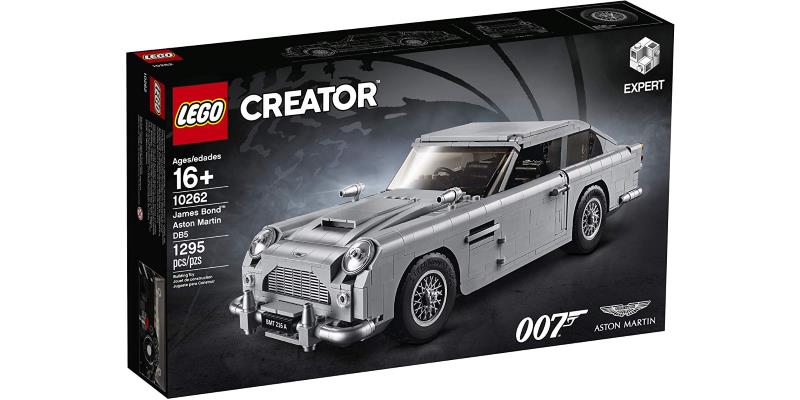 LEGO Creator Expert James Bond Aston Martin DB5 is another immensely fun addition in the Creator series of LEGOs. This set is based on replicating James Bond's iconic collectible Aston Martin DB5. The set also comes with a wide range of 007 collectible items and gadgets.
This LEGO set includes 1295 pieces. It measures 3" in height, 13" in length, and 4" in width. Some of the most complex and intricate details in this set include a raisable bullet shield, rotating license plate, and an ejection seat. You can also pull the stick-shift to expose the front-wing machine guns underneath. The interiors have been recreated with painstaking detail, including the concealable radar tracker. Another interesting addition is the tire scythes you can mount on the wheels.
If you're a fan of James Bond or if you just enjoy putting together complex automobiles, you'll love this LEGO set.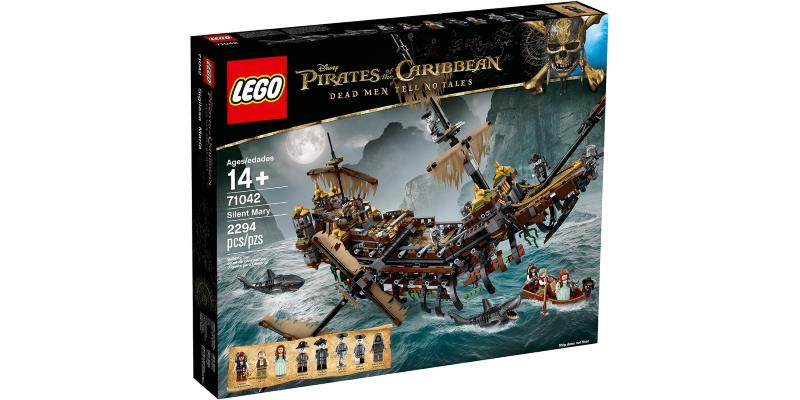 LEGO Pirates of The Caribbean Silent Mary is one of the most complex LEGO sets for adults that will have you engaged for days and weeks on end. If you enjoyed this Pirates of the Caribbean series, you'll love recreating the famous Silent Mary Ship with all of its most intricate details as seen in the movies. This LEGO features 2294 pieces and it measures 18" in height, 26" in length, and 14" in width. As such, it's also one of the biggest LEGO sets in this list, making it a perfect centerpiece for your collection.
This LEGO set includes details like the hinged bow section, destruction detailing, movable rudder, collapsible masts, tattered sails, quarterdeck, amongst many others. There are a total of eight figurines — Captain Jack Sparrow, Officer Santos, Carina, Lieutenant Lesaro, Officer Magda, Henry, Captain Salazar, and 2 detachable ghost sharks. You also get ship accessories like a compass, brooms, ship-in-a-bottle and other figurines you can use to bring your LEGO ship to life.
In addition to the actual LEGO pieces, this set also comes with a decorated Galileo Diary and Captain Salazar's hairpiece.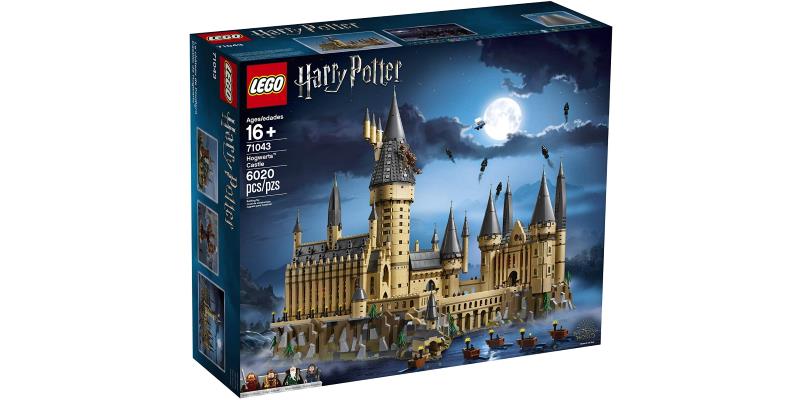 LEGO Harry Potter Hogwarts Castle is an extremely complex 6020-piece replica of the iconic school for witches and wizards from the Harry Potter series. The entire set measures 22" in height, 27" in width, and 16" length. The entire set should keep you busy for weeks at a stretch.
This collectible Hogwarts LEGO set features iconic sites from the Harry Potter universe such as the Whomping Willow, Hagrid's hut, and boats you can construct from scratch! The figurines include Godric Gryffindor, Helga Hufflepuff, Salazar Slytherin, and Rowena Ravenclaw. In addition to these, the set also comes with 5 dementors, Basilisk figures, a Hungarian Horntail figure, and 27 additional microfigures. It includes various little intricate details that Harry Potter fans will love to construct such as the blue Flying Ford Anglia car which can be positioned in the Whomping Willow. Even the staircase within the school can be moved around in accordance with the movies.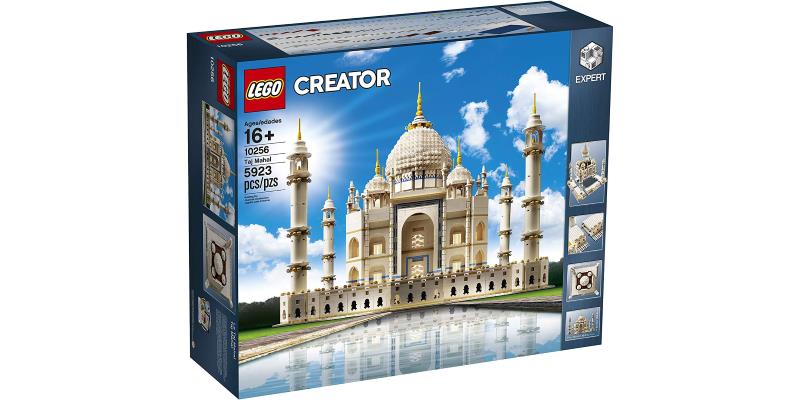 LEGO Creator Expert Taj Mahal is one of the most popular LEGO sets from the Creator series. You get the chance to replicate the perfect symmetry of one of the world's most magnificent wonders. The entire set features 5923 pieces and it measures 16" in height, 20" in width, and 20" in depth. As such, building this LEGO model is a complex task that should only be undertaken by those who love a challenge.
One of the biggest issues people have with large LEGO models is portability. What do you do if you have to move it away? Do you break down the entire model and start anew somewhere else? LEGO Creator Expert Taj Mahal follows a modular structure so you can take it apart in complete sets, making it easy to carry around without unraveling the entire structure.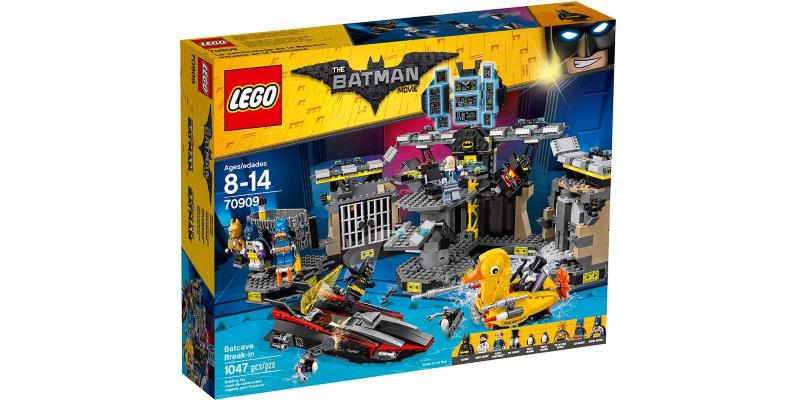 If you loved 'The LEGO Batman Movie', you'll love recreating the Batcave Break-in scene from the movie using this 1047-pieces set. You get to recreate Batman's secret headquarters and fight off the invasion. The entire set features a Batcave and a Batboat. The Batcave measures 8" in height, 15" in width, and 7" in depth. The Batboat measures 2" in height, 7" in length, and 4" in width. The figurines in this set include Batman, Bruce Wayne, The Penguin, Alfred Pennyworth, 2 Hench-Penguins, and 3 Batsuits.