Best Smelling Men's Colognes that Women Love
Boost your sex appeal and drive those pheromones crazy with these best smelling men's colognes that women love.
Best Men's Colognes
Most men wear colognes for one of two reasons — to smell good and attract potential partners. Our olfactory senses have an incredible ability to drive our actions without our awareness.
In the most natural sense, animals release a certain scent (a chemical substance or pheromone) that attracts their mating partners. As evolved as humans may be, we are still driven by that instinctive sense of scent.
Specific scents have the ability to trigger emotions and memories, releasing pheromones that incite us to act in certain ways. Basically, specific scents and musks have a way of attracting women (and men) to you!
And not just that.
Your taste in cologne can also say a lot about your tastes in life. So you need to put a lot of thought into your choice of cologne and decide what you want your scent to say about you.
In this article, we'll give you an overview of some of the best smelling men's colognes that women love.
Best Men's Colognes – Buyer's Guide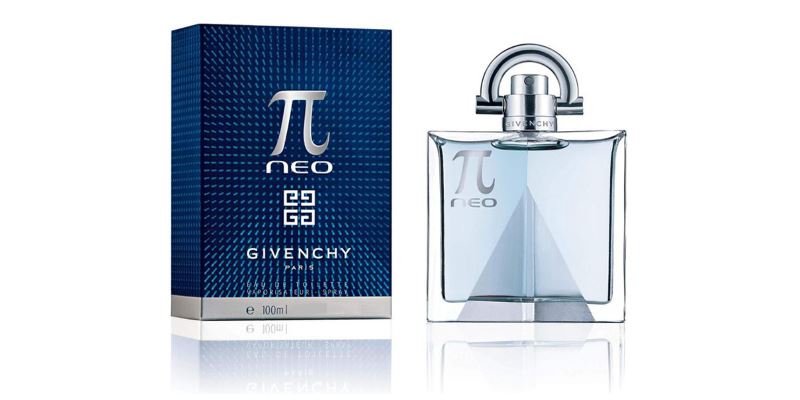 Givenchy Pi Neo is a men's cologne composed of mandarin, cedar, bergamot, myrrh, and patchouli. It's packaged in a sleek glass bottle with sharp squared corners and topped by a dome-shaped metallic cap.
This cologne has been created largely with natural ingredients that offer an intense and lasting sensation. In addition to the natural ingredients, this cologne also uses the three primary molecules developed by the house of Givaudan — Toscanol, Safraleine, and Cosmone. Together, these ingredients offer durability, a spicy undertone, and a musky leathery texture.
Basically, this cologne isn't subtle so wear it to a party if you really wanna draw people's attention. The musk has rich earthy undertones and it has the ability to last for several hours so it will likely take you through an entire evening or night.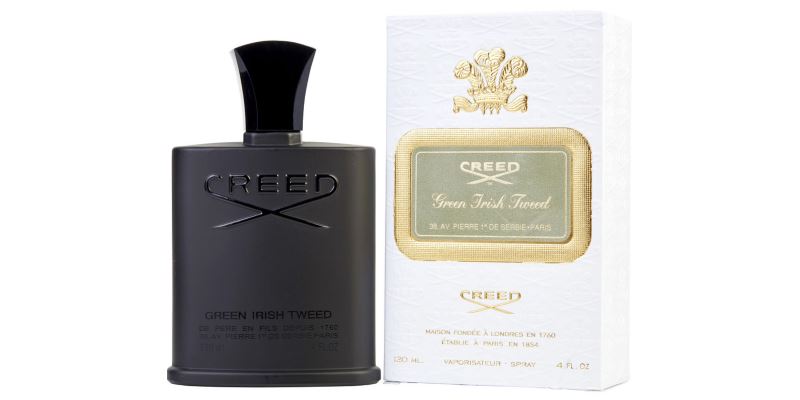 Creed Green Irish Tweed is one of the world's most popular and long-standing men's colognes, having first been developed in 1985. It has since been worn by notable icons like Pierce Brosnan, Clint Eastwood, George Clooney, and many others.
This men's cologne is made of three layers or notes. The top notes are Iris and Lemon Verbena. The middle notes are Violet Leaves. And the base is made of Ambergris & Mysore Sandalwood. As you can probably tell from the ingredients, this cologne has a fresh citrusy primary scent with a musky and earthy undertone.
The scent of Creed Green Irish Tweed has often been likened to an early morning walk through a dew-encrusted countryside. As such, you can wear it any time of the day or night and during any season. It's just as suitable for brunch as it is for a late-night cocktail event.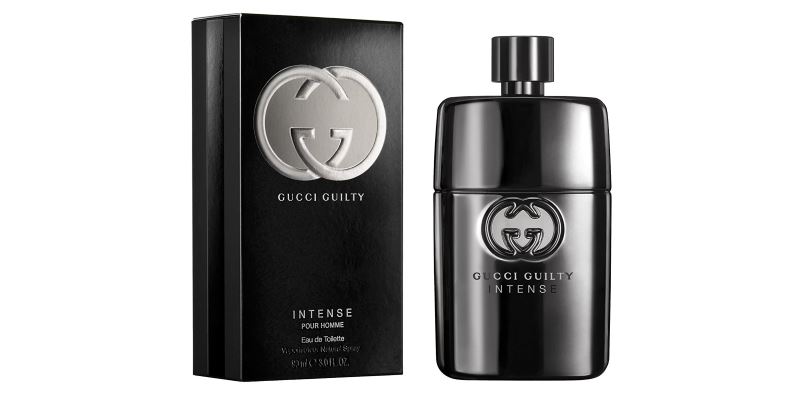 Gucci Guilty provides an extremely intense olfactory sensation — at once provocative and sensual. The top notes of lemon and lavender mingle with the middle notes of coriander to offer a biting, slightly acerbic, and altogether irresistible sensation. The lavender provides the herbal freshness whereas the notes of orange add a bit of a citrus kick. Finally, the base undertone of neroli, patchouli, and cedarwood gives the entire experience a masculine muskiness — evoking and provocative sensation of dried leather in the heat.
This men's cologne is altogether sensual and provocative, infused with a masculine and natural scent. Like the fragrance itself, even the packaging screams masculinity with its sculpted gunmetal metallic casing topped by a simple space silver cap.
Gucci Guilty is perfect for late evening events and date nights. But it's just as suitable for casual open-collar events during peak summer days when the earthy scent can waft off of you with the greatest ease.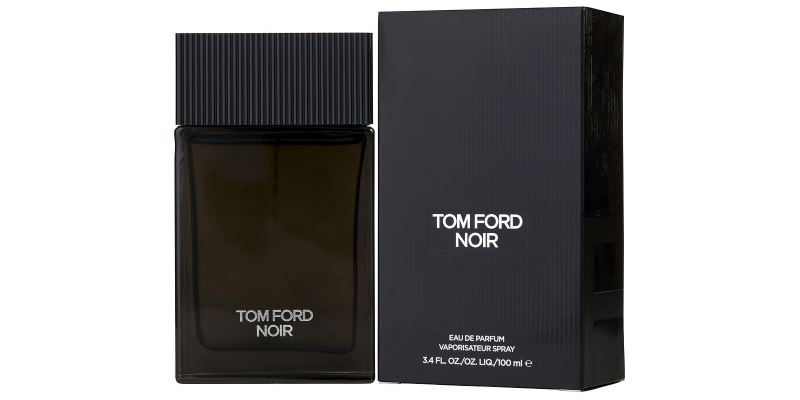 Tom Ford Noir is a sophisticated and sensual men's cologne with a spicy texture and undertone. It's one of the most popular fragrances launched by Tom Ford, one of the world's leading designers. It has been described as a cologne for an urbane sophisticate that enraptures the world with intrigue and a promise of a sensuous inner life.
This cologne has an extremely distinctive scent. It is warm and luxurious with primary notes of black pepper, patchouli, bergamot, and base notes of amber, nutmeg, and vanilla. These notes come together to offer an initial musky waft to draw people in, followed by sweet nutmeg and vanilla notes to comfort.
In addition to being powerful, this scent is also long lasting and can take you through an entire evening. It's the perfect cologne for a man who wants to be formidable yet sensual.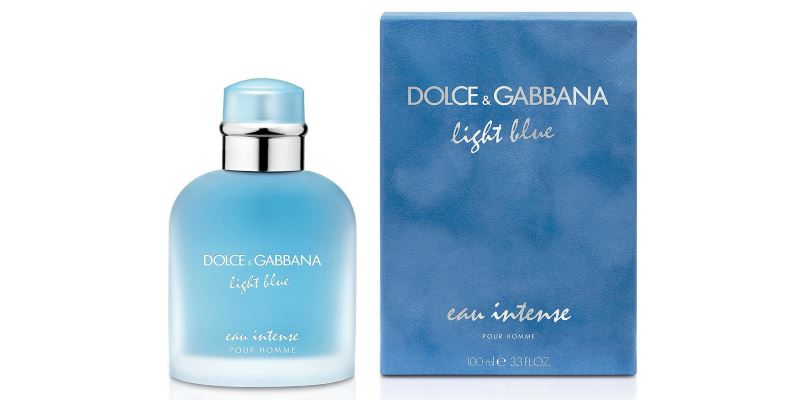 Light Blue Intense is a premier fragrance by Dolce & Gabbana. It is a new and improved version of an older Dolce & Gabbana fragrance, and it enhances its predecessor's qualities in every way.
This cologne has the primary scent of Sicilian mandarin, underscored by frozen grapefruit peel, juniper, and bergamot. These cool and icy notes are balanced out with warmer notes of Szechuan pepper, rosewood, and rosemary. Finally, it has been concocted over an earthy base of musk wood, oakmoss, and incense.
The result of this exotic and curious combination is a wintry and cool fragrance with a peppery undertone. If most men's colognes go for an earthy and woody scent, Light Blue Intense goes for an aquatic scent. The result is incredibly masculine yet cool and carefree, a sense that's further highlighted by the cool blue bottle with a gilded golden cap.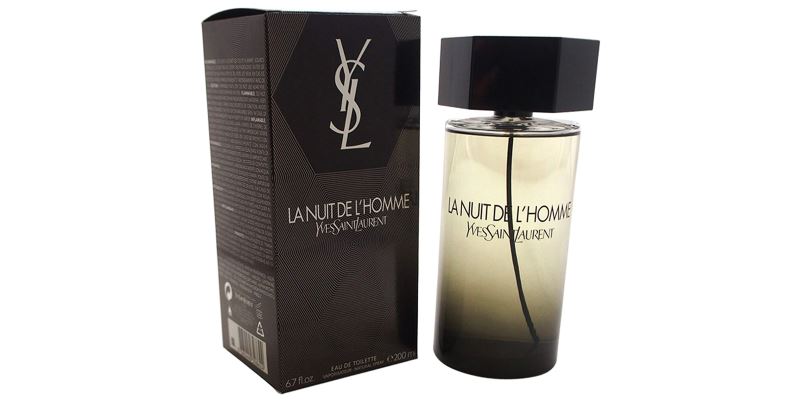 Yves Saint Laurent L'Homme La Nuit has a way to draw people towards you. In parties, it has a magnetic appeal that can bring people closer, or at least be a conversation starter. Unlike many other men's colognes that aim to be powerful and intense, Yves Saint Laurent L'Homme La Nuit is confident enough to be soft, smooth, and sweet.
The top notes of cardamom and bergamot meld perfectly with the lavender middle note, producing a scent that's at once earthy yet sweet. It's sweet yet masculine, which is the perfect combination. The scent has moderate sillage and it can last for about eight hours, which is more than enough for a memorable night.
Because of its sweet and soft texture, this is a safe choice for a number of occasions. You can wear it to semi-formal official events, romantic dinner dates, or parties, both during the day or night. Most cologne enthusiasts and connoisseurs consider this to be a "must have" fragrance for all discerning men of taste and sophistication.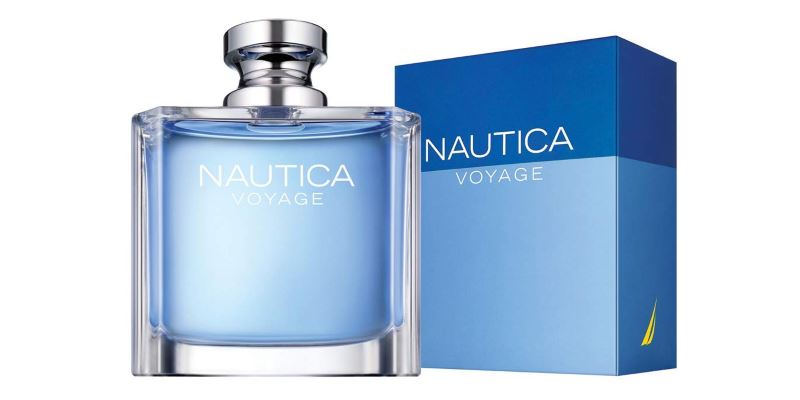 As the name suggests, Nautica Voyage is a cool men's cologne with a fresh and aquatic scent. It's the perfect fragrance to wear on hot summer days when you want to give off a cool vibe to draw people towards you. It can even be worn for suit-and-tie events because this fragrance can make you come across as fresh 24/7.
This scent is composed primarily of cool green leaf and fresh apples. These primary notes are underscored and supposed by drenched mimosa and water lotus. Finally, to balance out all the icy notes, it has some woody notes of moss, cedarwood, amber, and musk.
The resultant fragrance is perfect for those going out for a beach day to surf some waves and catch the sun. No matter how heavy the sun beats down on you, remain chill and comforted with Nautica Voyage.
Creed Aventus is an incredibly unique scent with the smoky and tropical scent of pineapple. This fragrance has top notes of pineapple, apple, bergamot, and blackcurrant. The middle notes are rose, Moroccan jasmine, patchouli, and dry birch. Finally, to prevent the fragrance from getting cloyingly sweet with these tropical ingredients, it's balanced out with woodsy and earthy scents like oakmoss, vanilla, musk, and ambergris.
These ingredients and flavors come together to produce an earthy and masculine scent with a playful hint of tropical fruits. If you're averse to colognes that are too formidable, powerful, or sharp, then this is a fun alternative you can wear to beach parties, summer days spent outside, and other casual events.
In addition to simply being a great fragrance, it also has a pretty interesting story. The entire fragrance has been concocted and inspired by Emperor Napoleon. Pineapple was his favorite fruit. Blackcurrant comes from Corsica, his hometown. Ambergris represents his vocation — the navy. This cologne can last for over 12 hours so it's also very durable.
Paco Rabanne 1 Million is a tantalizing and sensual fragrance meant for dinner dates, nights out in bars, and cocktail parties.
The primary notes are mint, sweet grapefruit, and blood orange. However, these primary notes gradually fade away to give way to spicy cinnamon, blonde leather, and rose. Finally, as the evening wears on, the earthy base notes of patchouli, amber, and white wood shine through. This cologne is meant for men of taste and sophistication.
Paco Rabanne 1 Million is an expensive cologne and looks the part, packaged in what seems to be a solid gold bar.