Best Noise Cancelling Headphones
Do you want to block out the noise from the outer world and get lost in your music and movies? Then check out one of these
best noise cancelling headphones
!
Best Noise Cancellling Headphones in 2020
The world is full of noise — from other people, automobiles, traffic, crying babies, jet engines etc. If you're listening to music, talking to someone, or even watching a movie via your wireless earbuds, it can be really annoying to have the outer world intrude upon your flying experience or general day-to-day life.
That's where our
best noise cancelling headphones
come in.
NOISE CANCELLING HEADPHONES are designed so that they can completely block out external sounds so you can immerse in your musical or movie experience. In this article, we'll give you an overview of some of the best noise cancelling headphones to zone out the outer world.
Noise Cancelling Headphones ~ Buying Guide
Best Premium Noise Cancelling Headphones for Flying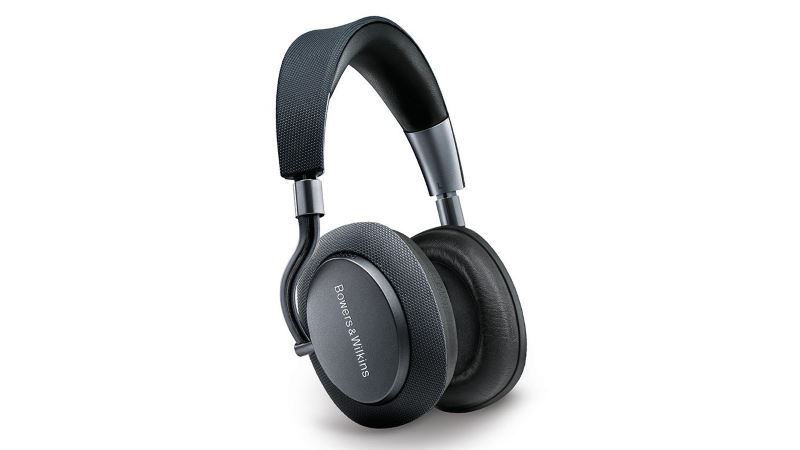 Bowers & Wilkins PX is one of the best bluetooth-enabled noise cancelling headphones on the market. Not only can it help you tune out the rest of the world while flying, but it can also let you listen to your music without any wires dangling down your ears. Designed in a minimalist style, this noise cancelling headphone is available in two styles. One is all black and the other has a black body with gold accents.
There are a lot of noise cancelling headphones out there that essentially trap you into that completely deaf zone, i.e., you can't modulate the level of noise cancelation. However, with Bowers & Wilkins PX, you can use your associated smartphone app to control the degree of noise cancelation provided by the headphones. For example, the 'City' setting is a great way to tune out most of the external sounds while just retaining enough ambient sound so you know when someone is calling you. You can also choose to completely turn off noise cancelation if you so choose.
Another cool feature here is the use of motion-detection. If you lift one of the headphone cups from your ear, the music gets paused. And if you take the entire headphone off, it automatically goes on standby mode to preserve battery. In fact, this feature was especially appreciated by CNet reviewers who called Bowers & Wilkins PX one of the best noise cancelling headphones for making calls.
Best Overall Noise Cancelling Headphones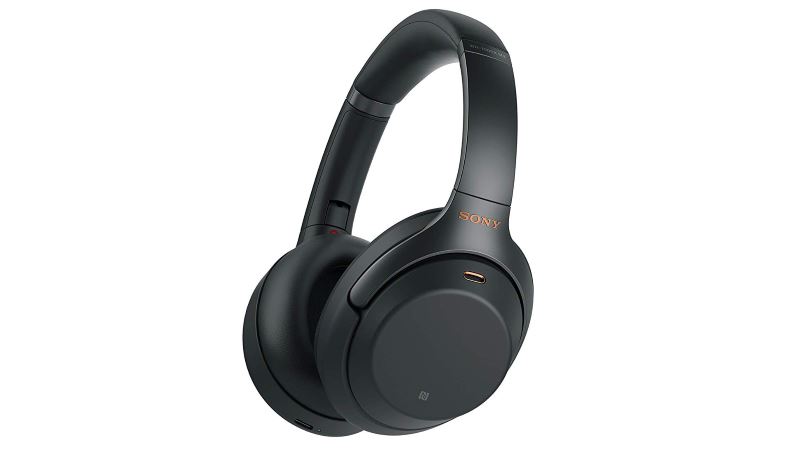 Sony WH1000XM3 is undoubtedly one of the
best noise cancelling headphones
on the market because it has everything — style, comfort, quality sound, noise cancelation, and an affordable price tag. I still wouldn't call it a "budget" headphone, but it's certainly a lot cheaper than the aforementioned Bowers & Wilkins PX.
In terms of style, this headphone is extremely understated and simple, which makes it ideal for most people regardless of their purpose. It is available in two colors — Black and Silver. The ear cups are made of leather and extremely soft so they won't hurt you even after several hours of continuous use. They are powered with dual 40mm dynamic drivers that can provide a warm sound template for both movies and music. This ensures that there's perfect instrumental separation and the bass doesn't overpower any other aspect of the sound.
Like Bowers & Wilkins PX, this noise cancelling headphone is also highly customizable via the smartphone app. General features include optimizing the sound equalization and adjusting ambient sound reduction. However, the best feature here is the ability to optimize sound according to atmospheric pressure. This feature can be useful for frequent flyers as it lets them listen to music comfortably even when they're in an airplane. Reviewers at Digital Trends were so impressed by its features that they named this headphone one of the best products of 2018.
Coolest Noise Cancelling Headphones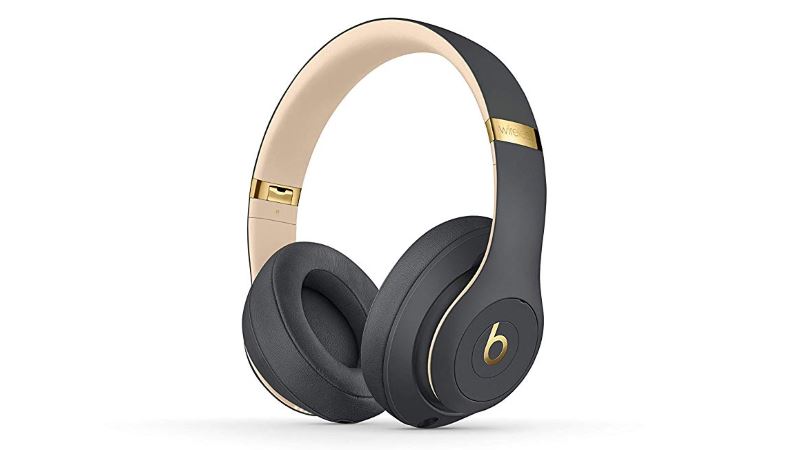 Beats Studio3 has seriously outdone itself in terms of aesthetics and style. If you want to get the best noise cancelling headphone that sounds brilliant, has great noise cancelation, and looks extremely sleek and stylish, then you should go for Beats Studio3.
This noise cancelling headphone is available in 10 colors — Blue, Gray, Matte Black, Red, White, Crystal Blue, Defiant Black-Red, Desert Sand, Midnight Black, and Shadow Gray. While all of these shades are pretty cool, the design is amplified with minimal metallic gold and silver accents winding across the headphone's body.
However, this headphone isn't only about the style. It is also extremely effective at noise cancelation. The best feature here is the headphone's ability to adapt to the ambient noise, be it the sound of engine, vehicles, ocean waves, or people talking. The noise cancelation effectively modulates automatically to zone out ambient sound to the right degree. Furthermore, Beats has worked in conjunction with Apple to make all external sounds fade out as soon as they pop up.
These Beats headphones are also really sharp in their soundscape. The bass is powerful but not obtrusive and the instruments can be easily distinguished. Furthermore, these noise cancelling headphones also have excellent battery backup. They can last 22 hours. And they also have a "fast fuel" feature wherein a single 10-minute charge can get them going for 3 additional hours.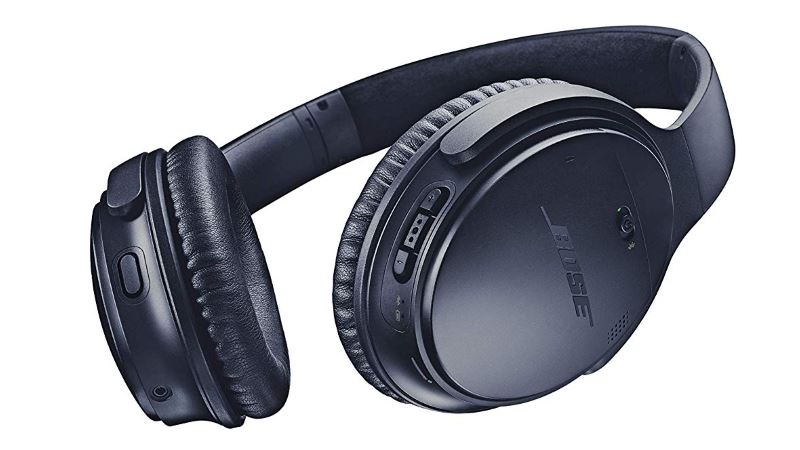 Bose QuietComfort 35 is one of the best noise cancelling headphone for people who listen to music while traveling in trains, planes, and other noisy public settings. Bose' Quiet Comfort headphones have long been an established name in the world of noise cancelling headphones. With their latest Bose QuietComfort 35, they continue defending their position.
This noise cancelling headphone is compatible with Google Assistant and Siri as well, thus allowing you to play with its features and controls through voice command. It is available in three colors — Black, Silver, and Triple Midnight. All of them are minimally designed throughout.
This headphone is extremely well-padded for comfort and it's also pretty lightweight at just 8 ounces. In terms of noise cancelation alone, they are perhaps even better than the aforementioned Sony WH1000XM3 and Bowers & Wilkins PX headphones, though their sound quality isn't quite as sharp.
Even though its sound quality doesn't match up to Sony WH1000XM3, it is still nothing to be scoffed at. This is one of the best headphones when it comes to the pure power of its bass. If you enjoy electronic music and other kinds of music with a heavy reliance on bass, then you'll really appreciate this. The only issue is that the bass sometimes comes at the expense of other instrumental elements.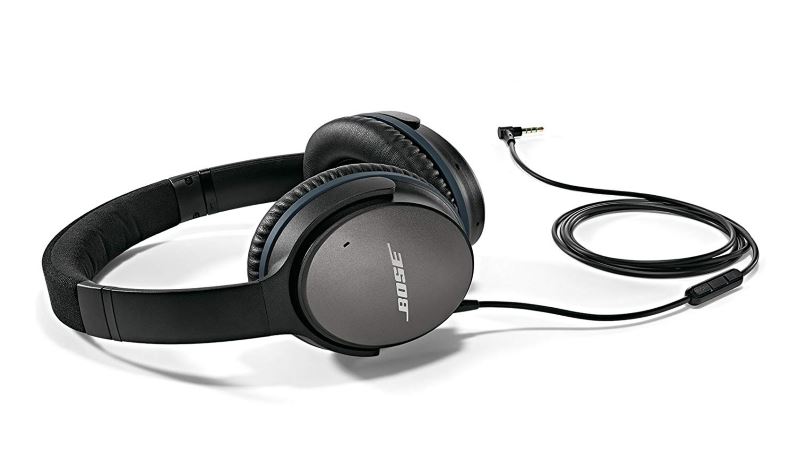 Are you overwhelmed by how expensive some of the other noise cancelling headphones on this list are? If so, you can look towards Bose QuietComfort 25 as your relatively affordable budget-friendly alternative.
Bose QuietComfort 25 once used to be just as expensive as all the other noise cancelling headphones on this list. However, they have recently slashed their prices considerably, making it half as expensive as the other headphones here. However, despite the low cost, it continues to be an extremely powerful noise cancelling headphone with brilliant sound quality.
One of the reasons for its lower price tag is that QuietComfort 25 isn't wireless. Once the wireless headphones started rolling in, the erstwhile wired headphones had to lower their costs. As such, if you don't mind using a wired headphone, you'll love QuietComfort 25. It looks just as minimal and sleek as Bose QuietComfort 35 and has the same ability to provide ultimate noise cancelation.
However, with this headphone, you can't customize the degree of noise cancelation you need, even though you can control the music itself by pairing it with your smartphone. With the noise cancelation feature, this headphone has a battery life of 20 hours. However, once the battery is dead, you can continue using it as an ordinary headphone without noise cancelation.
If you want an affordable wireless noise cancelling headphone that provides decent sound quality and comfort without draining your savings, you can go for Plantronics BackBeat PRO 2.
This is one of the very few affordable wireless over-the-ear noise cancelling headphones on the market, which is what makes it so special. It also looks pretty sleek with an understated metallic gray design.
Despite being so cheap, this noise cancelling headphone is still somehow equipped with some pretty premium features. One of its best features is the Pressure-Sensitive Earcups, which ensures that the music pauses the moment one of your ear cups is lifted. The padding is extremely comfortable so you can use it for hours without discomfort. It also has the ability to receive calls and the microphone is fairly effective so you can speak directly into it.
This noise cancelling headphone also allows various different noise cancelling settings and ambient awareness features. As such, you can customize the noise cancelling however you like. If you're at a beach and want to tune out every single little sound, you can do that. If you're at an airport and want to be able to listen to the announcements, you can do that as well. You have complete control.
It also has an impressive battery life of over 24 hours. The only issue here is that the sound quality — while still pretty brilliant — isn't as sharp or clear as the other noise cancelling headphones on this list.
Other Audio Products
While noise cancelling headphones give you a first class personal audio experience, if you are looking to share the experience you might like to check out our reviews on portable Bluetooth speakers with bass, home theatre systems with Bluetooth, and computer speakers with good bass.