Best Portable Bluetooth Speakers for 2020
The
Best bluetooth speakers
with bass- we'll help you find it with our in-depth buyer's guide! These days, the best bluetooth speakers have excellent bass and sound quality indoors and outdoors and we've reviewed our favourites to help you find the best bluetooth speaker with bass for your needs!
The very
best portable bluetooth speakers
with bass can help you set the mood whenever and wherever you want. However, they have also been (unfairly) reputed for having weaker audio qualities than regular speaker systems.
In this article, we have compiled a list and done a full review of some of the
best bluetooth speakers
that can rival the sound and bass experience delivered by the some of the best home speaker systems out there.
The following are the
top bluetooth speakers
you'll want to carry everywhere!
Best Bluetooth Speakers ~~ Buyer's Guide
Best Overall Portable Bluetooth Speaker with Bass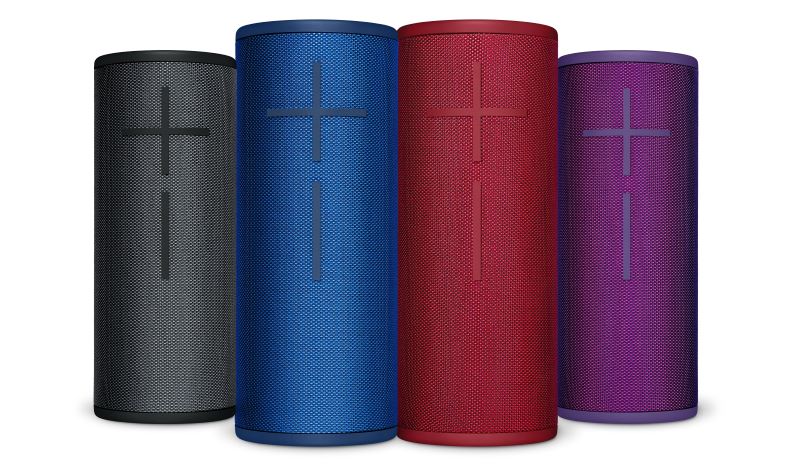 UE Boom 3 is undoubtedly the
best portable bluetooth speaker
available on the market right now. Weighing just 1.8 pounds, you can carry these speakers anywhere you want without bulking up your luggage. It has an IP67 waterproof and dust-proof rating so you can even take it for a swim without having to worry about it getting wet. Tests have shown that these speakers can be submerged in up to 1 meters of water for up to 30 minutes. Furthermore, they are also buoyant so you don't have to worry about them drowning!
The speaker is equipped with one-touch controls and the ability to deliver a 360-degree experience. It has a deep bass and the volume can go pretty high without cracking. Furthermore, if you have additional BOOM or MEGABOOM speakers, you can use the UE Boom app to pair up to 150 speakers together and really get a party started.
UE Boom 3 is available in four two-tone colors — Lagoon Blue, Night Black, Sunset Red, and Ultraviolet Purple. Professional testers from Techradar especially loved the speaker's rugged design and durability.
Best Budget Portable Bluetooth Speaker with Bass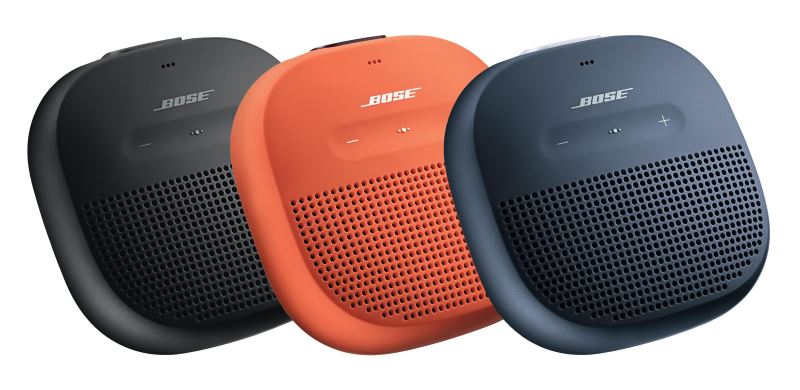 Bose is generally known for being unreasonably expensive — speakers only for the elite. However, with Bose SoundLink Micro, they have finally rolled out a relatively affordable portable bluetooth speaker and one of the best portable bluetooth speakers with bass.
Weighing just 10.2 ounces, this speaker can easily be carried around in your pocket. It provides up to 6 hours of battery and a wireless bluetooth range of 30 feet. The audio is crisp, heavy on the bass, and pretty loud for its size. It's certainly not loud enough for a large party but it's more than capable of holding its own amongst a small and intimate gathering. It is also completely waterproof with an IPx7 rating and comes with an inbuilt microphone for speaker calls.
Bose SoundLink Micro is available in three colors — Black, Dark Blue, and Bright Orange. Reviewers at CNet called it one of the best sounding speakers at such a tiny size class.
Best Premium-Quality Portable Bluetooth Speaker with Bass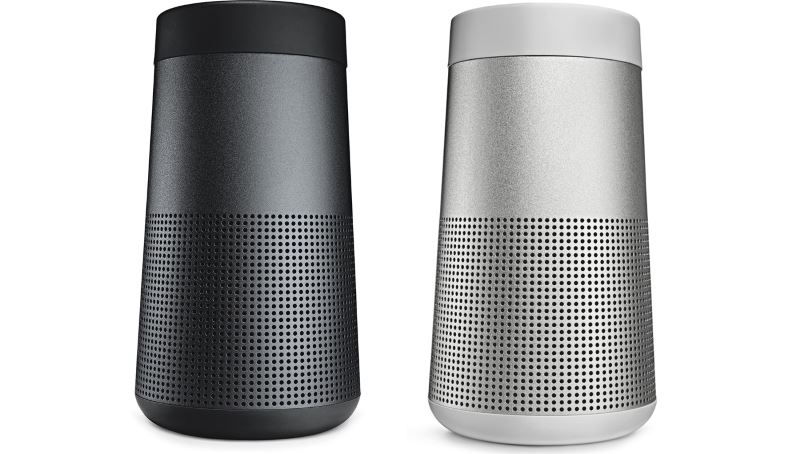 Bose SoundLink Revolve+ is one of the most powerful and stylish portable bluetooth speakers with bass When it comes to pure sound quality, there really is no comparison. The speakers provide true 360-degree sound experience with a deep and booming bass that remains stable even at the highest decibels. If you use the Stereo & Party Mode, you can connect it to other Bose SoundLink speakers for a true party experience.
This speaker weighs 2 pounds and is completely waterproof. It provides a battery back up of up to 16 hours, which is better than most portable speakers out there. The bluetooth pairing is pretty simple and can be activated by voice command. It is also compatible with Siri and Google Assistant and the audio maintains its quality at high volumes.
Bose SoundLink Revolve+ is available in two colors — Triple Black and Lux Gray. Reviewers at CNet were all praise for its superior audio quality and sleek yet convenient design.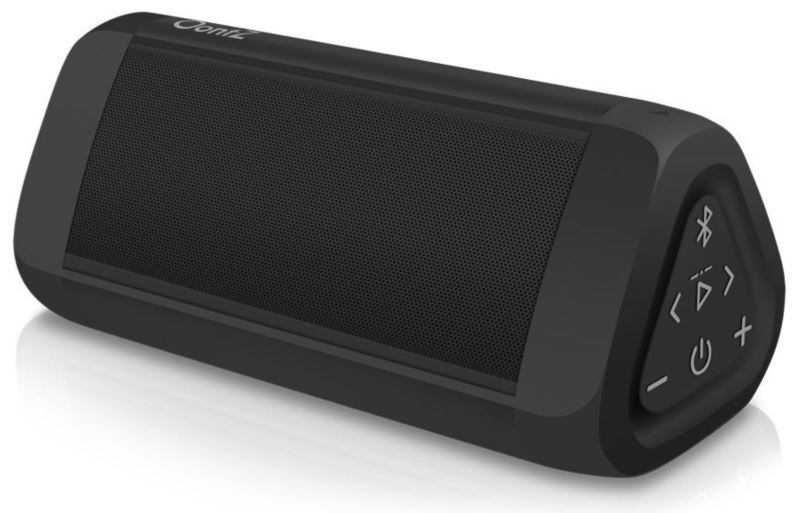 Are you looking for a simple and cheap portable bluetooth speakers with bass under $50? If so, OontZ Angle 3 is the perfect portable speaker for you. This speaker doesn't produce sound at incredibly high decibels, but it's perfectly suitable for a bathroom or poolside. Most importantly, you don't have to empty your bank savings to purchase it.
This portable bluetooth speaker weighs only 9 ounces, has a pretty strong 100-foot bluetooth radius, provides up to 14 hours of battery backup, and has an IPx5 waterproof rating. The Volume Booster 10+ watt power AMP is capable of producing sharp sounds with a deep bass. It might not compare to the Bose speakers, but it's perfectly suitable for small settings.
The OontZ Angle 3 is available in three colors — Black, Blue, and Red.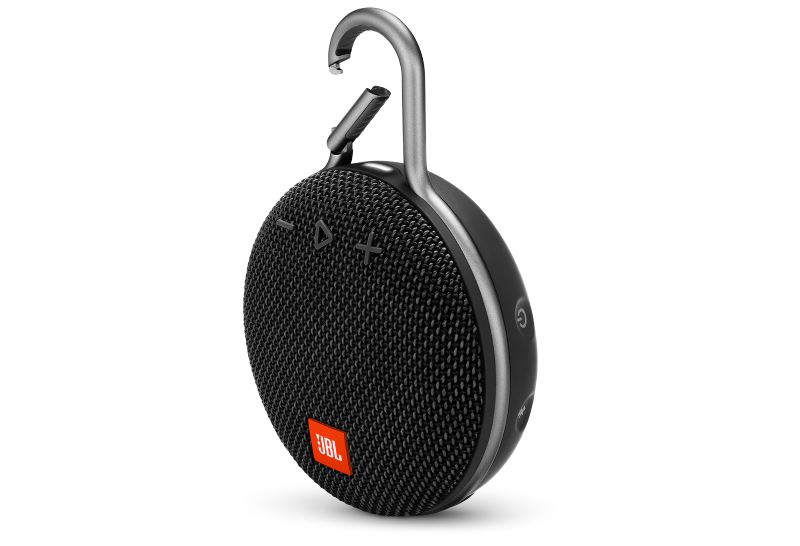 JBL Clip 3 is an extremely stylish bluetooth speaker that's reasonable, provides great sound, and is highly portable! As one of our best portable bluetooth speakers with bass, this speaker provides 10 hours of battery life, which is pretty great as far as portable speakers go. It's designed like a lock and it can be clipped to any object, which is pretty inventive and it means you don't have to keep carrying it around in your hand. Weighing just 7.8 ounces, you can easily carry this speaker in your pockets.
This speaker comes with an IPx7 waterproof rating. As such, it can function perfectly well even upon being submerged in water for a while. This makes it highly suitable for pool and beach parties. In terms of sound, it's not quite as loud as some of the other portable bluetooth speakers, but it's extremely clear and the bass isn't overpowering despite being heavy.
JBL Clip 3 is available in eleven color options ranging from simple black to bright pink and camouflage. Reviewers at PCMag were all praise for its design and built-in carabiner.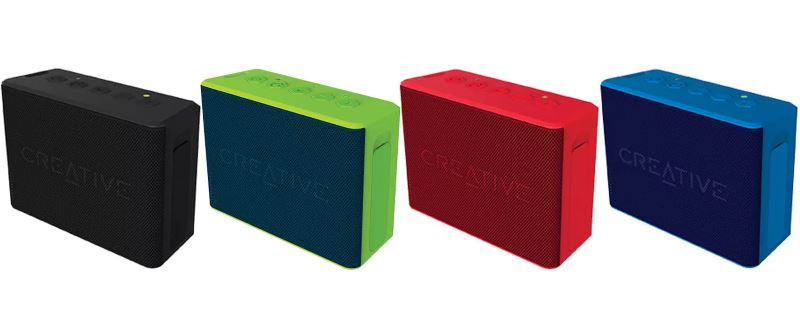 Creative MUVO 2C is one of our best portable bluetooth speakers with bass that weighs only 7 ounces. It comes with a passive bass radiator so it can be used for music listening purposes fairly well. While it has a strong bluetooth radius, you can also plug it into your computer's USB port and use it as a connected speaker. It also comes with an inbuilt MP3 player so you can directly use it as a stereo system to play mp3, FLAC, wav, or wma files.
This speaker doesn't have the greatest battery and can only last for a little over 5 hours, at best. It's available in four different color variations and maintains its sound quality at moderately high volume levels.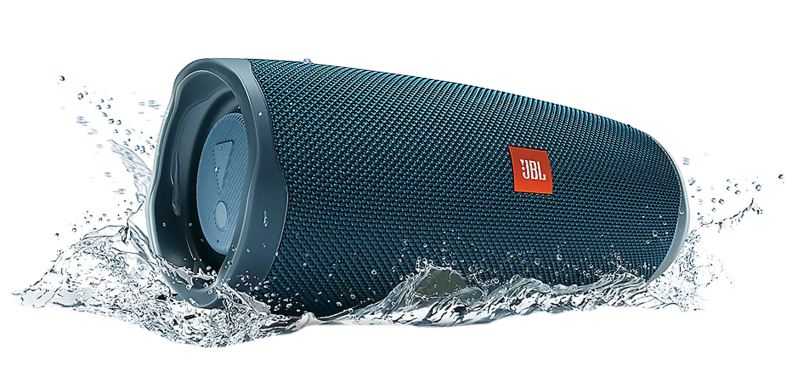 JBL Charge 4 is perhaps one of the most rugged of our best portable bluetooth speakers with bass on the market. Durability is pretty important if you intend to carry your speakers for camping trips, hikes, beaches, etc. In these situations, your speaker should be able to sustain drops, scratches, dust, and water. JBL Charge 4 can handle all of that and more. Whereas most modern portable speakers are waterproof, this speaker goes several steps further. It has been designed with a well-cushioned exterior that minimizes shock upon impact, which allows it to sustain more damage than most other portable speakers. This speaker also has a solid battery life of 20 hours. This further reinforces its suitability for rugged camping trips where you may be off-grid for quite a while.
Of course, all of these great features usually come at a cost. In this case, JBL Charge 4 is not a very strong speaker in terms of audio quality. It's not very loud and the voice starts cracking at the top of the frequency level. It does come with passive radiators on each side so it has bass, but the bass can often overpower the vocals and distort the sound.
JBL Charge 4 is available in four color options — Black, Blue, Gray, and Red.
Are you fond of Alexa? Do you like asking Alexa to control your smart home functions and music selections? If so, the RIVA Concert bluetooth speaker is perfect for you.
RIVA Concert is one of the best Alexa-enabled portable bluetooth speakers on the market. In addition to Alexa, it is also compatible with Spotify Connect and Apple Airplay. In terms of sound, these speakers offer stereophonic sound, which can produce a wide stereo landscape and soundstage. This gives the illusion that the music is being pumped from all around you, making it perfect for use in parties.
This speaker is also splashproof so you can use it by the pool. However, it is not completely waterproof and should not be immersed in water as it has no buoyancy. It comes with an impressive 15-hour battery backup as well.
RIVA Concert weighs only 3 pounds and is available in two colors — Black and White.
Other Audio Products
While our best portable bluetooth speakers with bass are great to share your music with others, maybe you are looking for something to enhance your personal music experience? In that case, you might like to check out our articles on the our top rated noise canceling headphones or top rated wireless earphones.