Best Smart TVs for Streaming
Best Smart TVs for Streaming in 2020
Over the past decade, various forms of internet-based multimedia and streaming services have effectively taken over broadcast television. As such, it is not enough for TVs to simply display cable channels, they need to be able to do everything from letting you Skype call to accessing YouTube and streaming platforms such as Hulu, Netflix, etc.
However, there are a whole lot of Smart TVs out there, all of them with a wide range of extremely personalized set of features and capabilities. To help you decide which is the best Smart TV for your specific needs, we have compiled this list of the best smart TVs for streaming to satisfy all your multimedia needs.
Smart TVs for Streaming – Buyer's Guide
Best Premium Smart TV for Streaming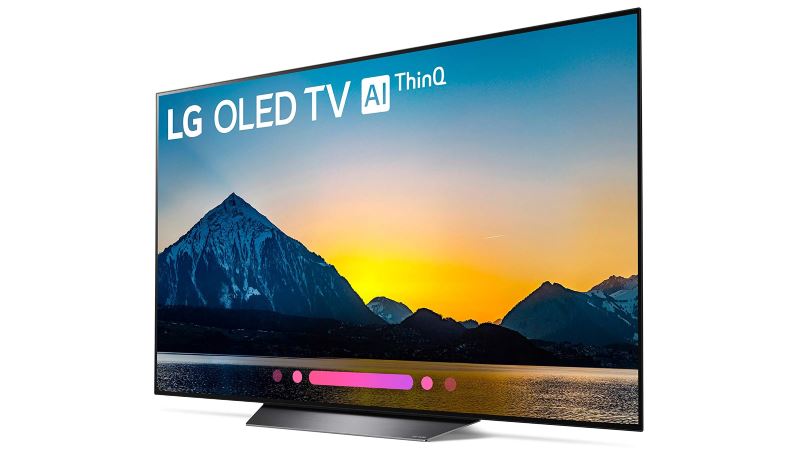 LG Electronics OLED55B8PUA is one of the best Smart TVs on the market for a number of reasons. In terms of pure specifications, this is a 4K OLED Smart TV available in two large sizes of 55" and 65". It has one of the sharpest and most versatile color specs out there, with all 8.3 million pixels individually capable of dimming, brightening, or adapting to your commands or the ambient lighting.
This Smart TV has a really fast processor that allows it to stream videos from any streaming platform without any delays or lags. It runs the latest version of the LG WebOS and has a large selection of apps already pre-installed into the software. In addition to the visuals and the smart features, LG Electronics OLED55B8PUA also has excellent Dolby Atmos sound. This is capable of creating a more dimensional sound that lets you feel the sound's individual texture, making for an extremely immersive soundscape.
The biggest issue here is the cost. This is undoubtedly one of the most expensive Smart TVs on the market, almost twice as much as most other powerful Smart TVs out there.
Best Overall Smart TV for Streaming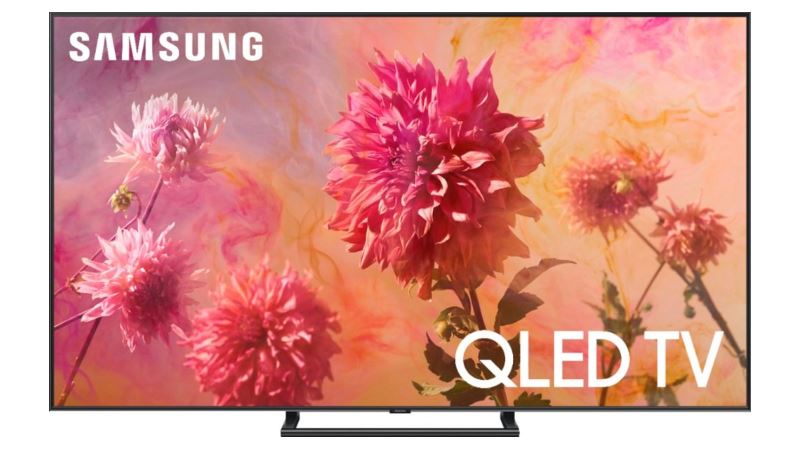 Samsung QN65Q9F is a superb 4K LCD Smart TV with quantum dots technology. It is available in sizes 65" and 75" and is packed with some of the most advanced and premium features amongst all Smart TVs.
The display is clearly the MVP here as it's extremely bright, experiences no glare even in the brightest of lights, and has sharp dark levels. Furthermore, it comes equipped with a Bixby voice assistance so you can even control it with your voice. This Smart TV also comes with great backlight and its HDR capacity is supported by all major formats besides Dolby Vision. In terms of sound, it is equipped with Dolby Atmos and DTS:X Object, which helps you experience stunning sound clarity.
One of this Smart TV's best feature is Ambient Mode. This feature can elevate your entire living room by projecting photos, information, and even playing some background music. This allows the TV to easily blend into your home's background.
Best Value Smart TV for Streaming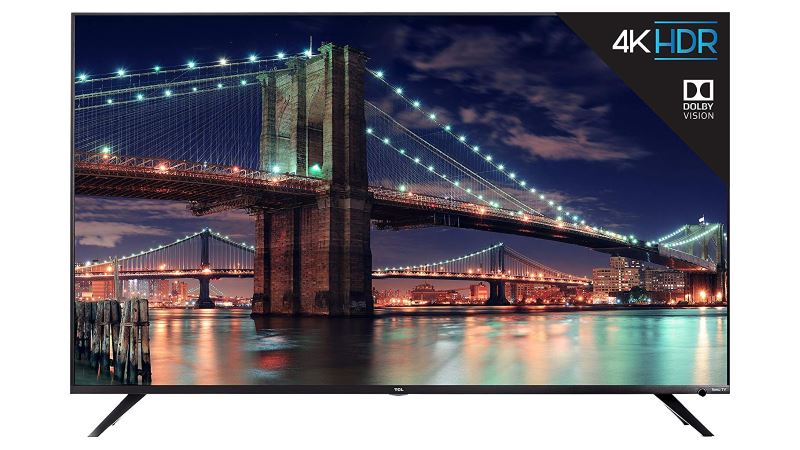 TCL 65R617 provides great value for money because it's almost as powerful and stunning in its quality and features as the most expensive and premium Smart TVs but it's available in almost half their price point. This is a 4K Smart TV available in sizes 55" and 65" and with a refresh rate of 65 Hz.
This Smart TV has impeccable performance. It can support both HDR10 and state-of-the-art Dolby Vision standards. It has the ability to really amp up all the primary colors while deepening the darker color spectrum to create the ideal contrast. In terms of sound, TCL 65R617 comes with two 8-watt speakers that can provide sufficient bass even without additional speakers.
TCL 65R617 uses the Roku TV platform for its smart functionality, thus giving you access to over 500,000 movies, TV shows, and other streaming services. This platform is also voice-activated so you can activate any streaming feature or app by speaking into the microphone.
It also has several input ports such as 3 HDMI 2.0 ports, an HDMI ARC port, and a USB port. Other ports include RF, Headphone jack, Optical Audio Out, Ethernet, and Composite.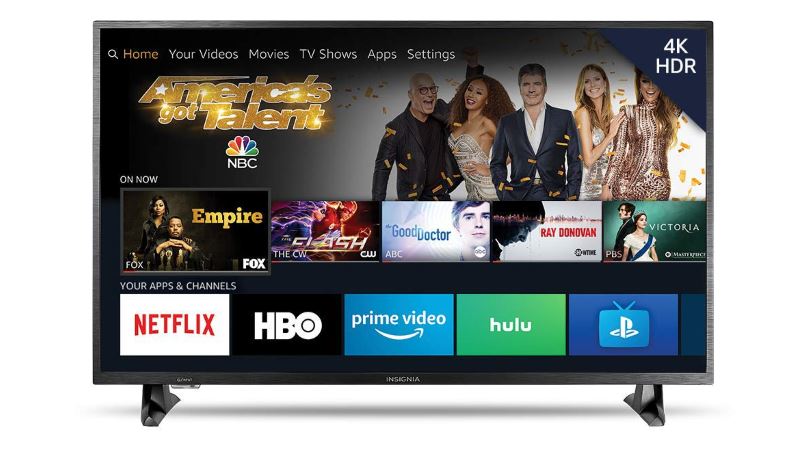 Most large screen Smart TVs are extremely expensive and get you to shell out over $1000. Insignia NS-43DF710NA19 is one of the most affordable Smart TVs on the market. It is a 4K Ultra HD Smart TV that works on the Fire TV platform and is available in sizes ranging from 43 inches to 55 inches. However, despite the stunning resolution, advanced Smart TV platform, and large size, it is extremely affordable.
This is the first line of Insignia TVs that can support HDR standard videos to produce vivid yet natural visuals. The Fire TV platform gives you immediate access to thousands of pre-loaded smart TV apps and streaming services such as Netflix, HBO Go, Showtime, and many others.
This Smart TV can seamlessly integrate with Live TV as well and it is compatible with Amazon's Alexa, which can essentially turn your entire home into a Smart Home. You can essentially play any music, movie, TV show, or app using just your voice commands, though you also have the options of using the regular remote control or your smartphone app.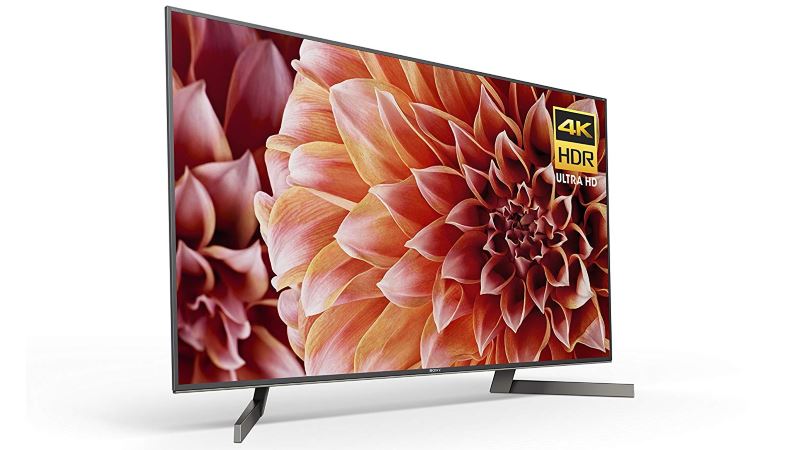 Sony XBR49X900F is an LED/LCD 4K Ultra HD smart TV available in sizes ranging from 49" to 85". This is an expensive mid-range smart TV that delivers stunning visuals with superb X-Motion Clarity, a feature that ensures fast-paced action sequences don't lag or run slow. Even in terms of gaming, it has a low input lag so you can play video games at high frame rates.
This smart TV runs on Android TV OS 7.0, which is one of the latest Smart TV OS platforms. The interface on this platform isn't as smooth and intuitive as some of the other platforms like Fire or Roku, but it has thousands of apps and multimedia options, just like the others. If you need any other apps not already available, you can easily download them from the Google Play Store.
The biggest drawback with this smart TV is its lack of fidelity to different angles. As such, if you change your viewing angle, the visual clarity might be impeded. Furthermore, if you watch it in a completely dark room, you might experience considerable glare. However, if you can look past those small details, this is a pretty great mid-range Smart TV.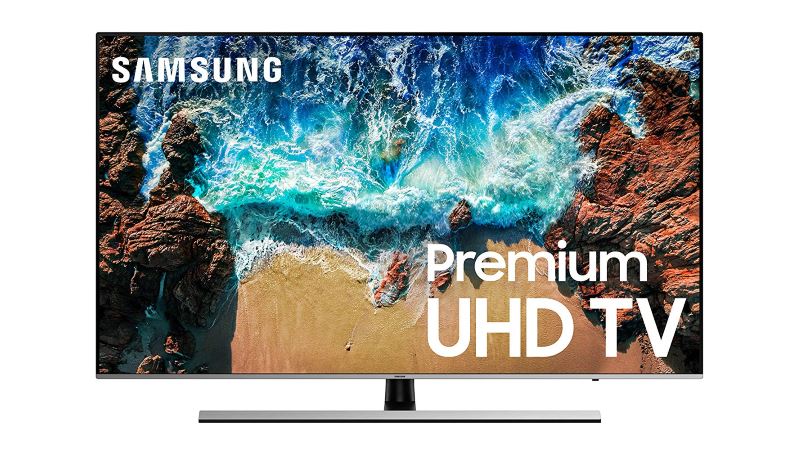 Samsung NU8000 is one of the best mid-range 4K Ultra HD Smart TVs for those who enjoy gaming. It is available in 5 different sizes ranging from 49 inches to 82 inches, has a stunning refresh rate of 120 Hz, and it runs on the Bixby Smart TV platform.
This Smart TV has an extremely low input lag, which is precisely what makes it such a great gaming Smart TV. The OS interface here is extremely user-intuitive and fast. One of its best features for gamers is FreeSync Variable Refresh Rate, which ensures that the graphics and the quality of the video game automatically adjusts to maintain the desired frame rates. This automatically kicks in the low latency gaming mode and makes sure your experience can proceed uninterrupted.
In terms of visuals, this Smart TV can't achieve extremely bright HDR visuals. Furthermore, it doesn't have a backlight, has poor dimming capacity, and it tends to glare in dark rooms. However, if you care more about the features and speed, then this is the perfect smart TV for you.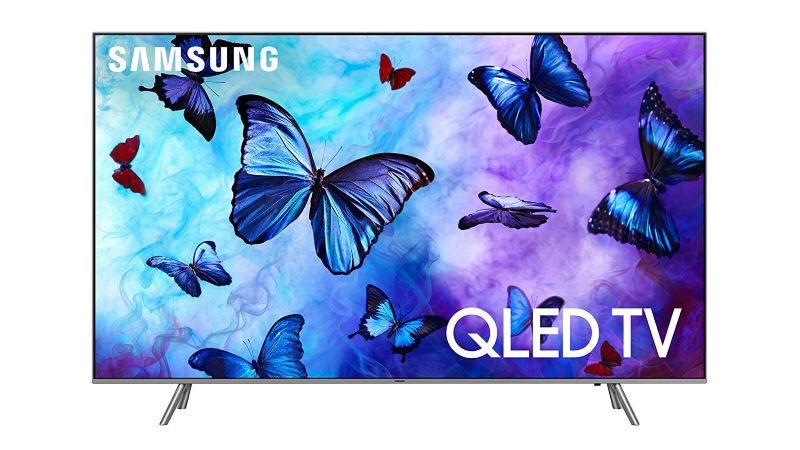 Samsung QN55Q6F is a QLED 4K Ultra HD smart TV available in sizes ranging from 49 inches to 82 inches. This smart TV runs via Q Smart Technology, which is one of the best ways to access smart functionality and stream multimedia. It comes equipped with all the most essential apps such as YouTube, Netflix, etc, and others can easily be downloaded.
If you have other products in the Samsung universe, you can also use the OneRemote for a streamlined experience wherein you can easily control all the various devices. Furthermore, Bixby allows you to give voice commands into your remote in order to access any smart TV function at all.