Get rid of all dead zones in your house with the
best WiFi extender
for boosting your WiFi range.
Best WiFi Extender 2020
Do you have any dead zones around your house? These are pockets of your house in which you lose WiFi signals and these are simply not acceptable when you're gaming or streaming Netflix!
That's where WiFi extenders come in. These are devices that can boost your WiFi's signals. As such, they can both increase the strength of your WiFi signals and their reach, which allows you to access stronger internet in every part of your home, and most importantly, a strong internet connection while you're gaming online and streaming Netflix!
However, there are a wide range of WiFi extenders available so the search can be confusing. In this article, we'll give you an overview to help you find the
best WiFi extender
for boosting your WiFi range.
Best WiFi Extender ~~ Buying Guide
Best Overall WiFi Extender for Gaming & Streaming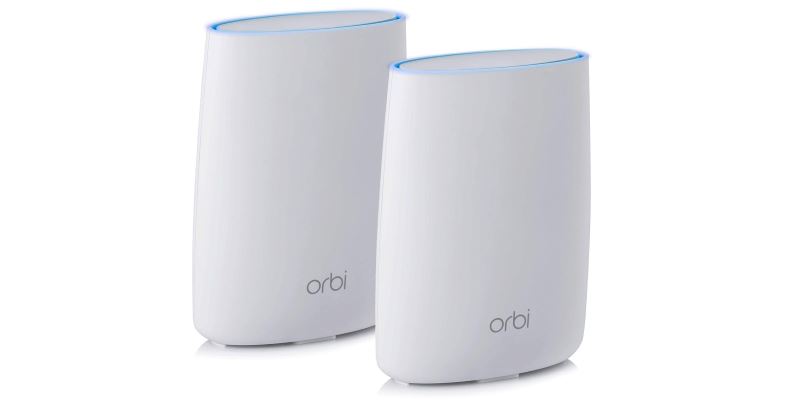 NETGEAR Orbi RBK50 is quite a bit more expensive than most other WiFi boosters on the market. However, that's because Orbi serves as both a WiFi router and an extender, serving both purposes at once. As such, you won't have to struggle to connect your router to your booster because the Orbi will be both.
The base Orbi package comes with the primary router and a satellite. It is easy to install and set it up and you can generally get it done without professional help. It uses a 5GHz Wi-Fi band backhaul so that the Orbi units can interact with each other on their own network, making the experience more seamless. This enhances the speed you get because none of the speed is lost on inter-router communication.
You can basically cover around 5,000 square feet of space with speeds up to 30 Gbps. Furthermore, there are four ethernet ports on both the router and the satellite, which means you can directly connect up to 4 devices, such as Smart TV, computer, etc, for ultimate speed.
While there are better routers and extenders in terms of speed alone, NETGEAR Orbi RBK50 is undefeated when it comes to the range of signal coverage. Furthermore, while it might be more expensive than other WiFi boosters, it's a lot more reasonable if you plan to overhaul your entire internet setup.
Best Budget WiFi Booster for Gaming & Streaming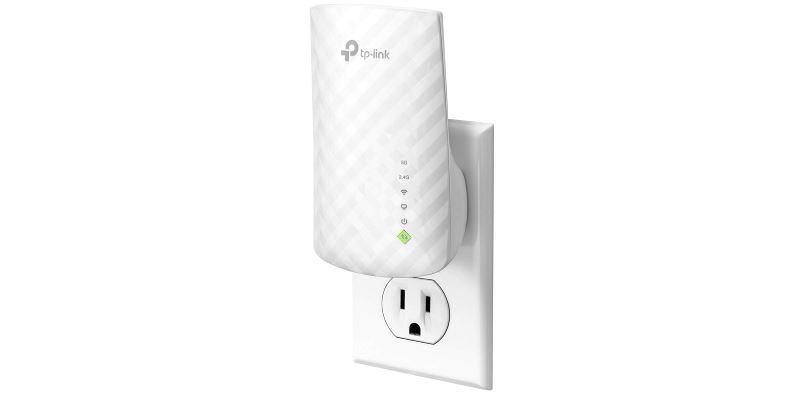 TP-Link RE200 is certainly not one of the fastest WiFi boosters on the market. However, it's one of the cheapest WiFi boosters available and it has an impressive coverage range. It is also pretty small in size and you can directly connect it to the power source to install it, making it extremely easy to use.
This WiFi booster can give you up to a 40 Mbps increase in speed for a single device. This isn't as impressive as many of the mesh-kit WiFi extenders or boosters on the market. But if you're looking for a cheap WiFi booster for personal use and don't need to connect too many devices, this is ideal.
TP-Link RE200 also comes with a smart signal indicator with which you can locate the best spot in your home to catch signals. Like most WiFi Boosters, this too comes with an ethernet port. However, the speed of the ethernet port is only 100 Mbps whereas many others run in Gigabytes. All things considered, if you want a WiFi booster to increase your WiFi signal range while increasing the speed moderately — and if you use it for personal purposes — then TP-Link RE200 is perfect for you.
Best Value WiFi Booster
TP-LINK RE350 is one of the fastest WiFi boosters on the market when it comes to long-range coverage. In addition to being so powerful, it is half the cost of most other similarly powerful WiFi boosters. This WiFi booster is quite aesthetically pleasing as well, designed in the form of a glossy white socket that you can simply plug into a power source.
Installing TP-LINK RE350 is extremely easy, all you have to do is connect it to a power source and hit the WPS button. You also have LED lights on the front of the device to indicate the strength of the WiFi signals and the strength of your connections.
This WiFi booster is equipped with a single ethernet port located on the side of the device. It can be used to provide ultimate speed without any loss. In terms of speed, this WiFi booster can deliver around 80 Mbps speed at a short-range 5GHz frequency. At long distance, it can deliver around 45 Mbps. Both of these speeds are decent, especially the long-distance speed, but they're not the best on the market.
All things considered, TP-LINK RE350 has an incredible range and provides great speed even in long distance, which is exactly what matters the most. Most of all, it performs as well as WiFi boosters that are a lot more expensive.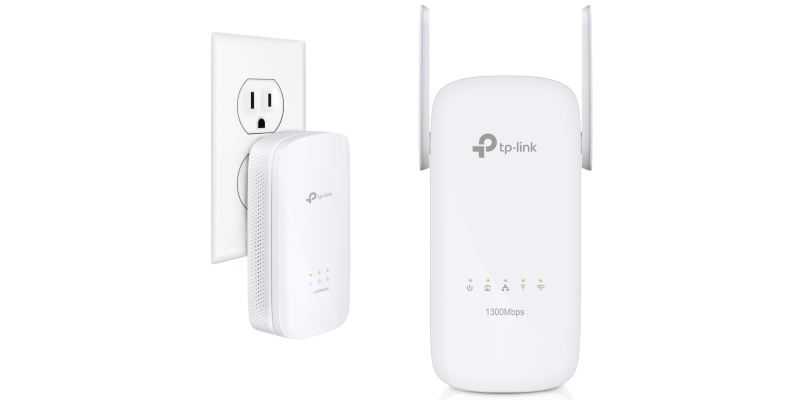 TP-Link TL-WPA8630 KIT V2 is one of the best WiFi boosters for you if the wiring in your house is modern and if you don't mind the expense. This is a dual-stream and dual-band WiFi booster that doesn't rely on your primary router's WiFi but on your home's electrical system. However, it has the ability to increase your WiFi's signal coverage more than most WiFi boosters because the access point is located outside the router's coverage area.
Installing this WiFi booster is pretty simple. You have to plug the WiFi booster next to your WiFi router and connect them via an Ethernet cable. Following that, you need to connect the remote unit to a power source wherever you want the WiFi signals amplified. Once the WiFi booster is connected to your router, simply hit the Encrypt button to ensure that they don't connect to some other network.
TP-Link TL-WPA8630 KIT V2 isn't significantly better than some of the other cheap WiFi boosters mentioned above when it comes to individual personal use. However, they truly shine in multiple-client use when you're using them for a busy network with several devices and users. It offers a significant improvement in speed and range when it comes to multi-client spaces such as offices and busy homes.
All things considered, TP-Link TL-WPA8630 KIT V2 is the perfect WiFi booster for office spaces and other areas in which multiple people need to access the WiFi over an extended area. However, you have to be very careful while pairing the WiFi booster to your router as it can sometimes get paired to a neighbor's router accidentally. Disconnecting them later can be a pretty painful process.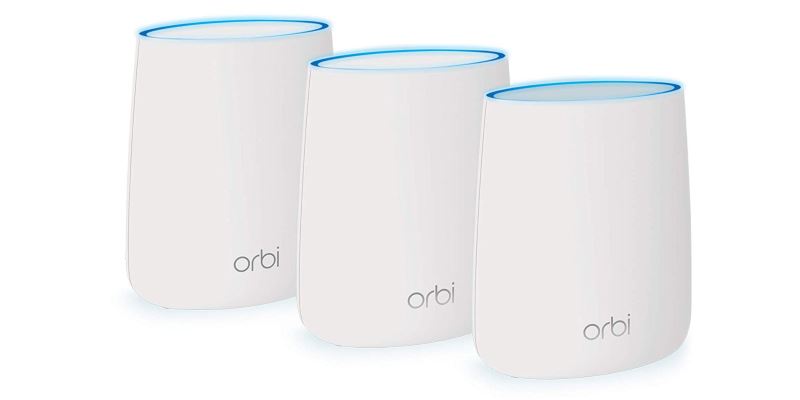 NETGEAR Orbi RBK23 is a more affordable version of the aforementioned NETGEAR Orbi RBK50. Like that WiFi Booster, this too serves a dual purpose and functions as both a router and its own extender. It has an extremely stable tri-band WiFi and is ideal for people who live in large houses and want a single setup to handle all their internet needs.
This WiFi booster essentially creates a Mesh WiFi network to cover your entire home. It can provide up to 2.2 Gbps of speed for a range of around 6,000 square feet. This speed isn't as powerful as the aforementioned NETGEAR Orbi RBK50, but it's suitable for personal use. It can also maintain its speed as more devices are added to the WiFi network. However, this device did suffer from a decline in speed between 5 and 10 meters.
This WiFi booster is equipped with two ethernet ports on both the router and the satellite. As such, you can only connect two devices directly for amplified and unmitigated speed. That's alright for most WiFi boosters, but it's perhaps not enough on a device that comes at such a premium price point.
All things considered, if you want a dual-purpose WiFi Router + Booster at a relatively reasonable rate for personal use in a large house, then NETGEAR Orbi RBK23 is perfect for you.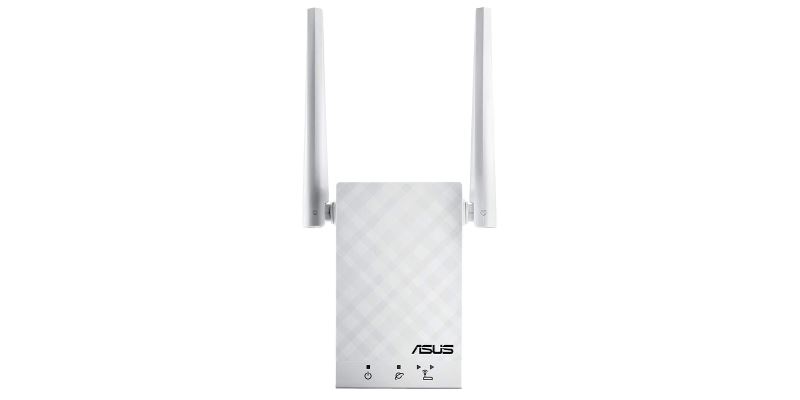 ASUS RP-AC55 is a pretty versatile WiFi extender that provides both speed and range. It can deliver up to 1200 Mbps of speed at a pretty reasonable rate. The device is equipped with two antennas so that it can extend the signals around the entire house and provide greater area coverage.
Installing this WiFi booster is quite simple. You have to plug it into the power source and simply press the WPS button to pair it to your existing wireless router. There are smart LED lights in place that help you locate the best signals around the house. Furthermore, the entire device is extremely small so you can comfortably install it anywhere around the house.
ASUS RP-AC55 is equipped with a single ethernet port so you can only connect one device at a time for ultimate unmitigated speed. However, it can also function as an access point wherein the ethernet port can give the feed signals.
—
Now that you're all sorted with the best WiFi extender, be sure to check out our best wireless router best gaming mouse, best gaming headset and best gaming keyboard guides!