Best Wireless Outdoor Home Security Camera
Do you want to keep an eye on your home even when you're away? Then get the
best wireless home security camera
!
Best Wireless Home Security Camera for 2020
Wireless outdoor home surveillance cameras have become an extremely affordable and necessary fixture for all modern households. They are easy to install and they allow you to keep an eye on your home at all times via a smartphone app.
There could be a lot of reasons for installing wireless home security cameras. Maybe you're a pet parent and want to keep an eye on them. Maybe you want to keep an eye on your nanny. Or perhaps you just want to make sure no one breaks into your home and steals stuff.
However, there are a lot of wireless home surveillance cameras on the market and they all come with a unique set of features. In this article, we'll give you an overview to help you find the
best wireless home security camera
for your needs.
Wireless Home Security Camera ~ Buying Guide
Best Value Wireless Outdoor Home Surveillance Camera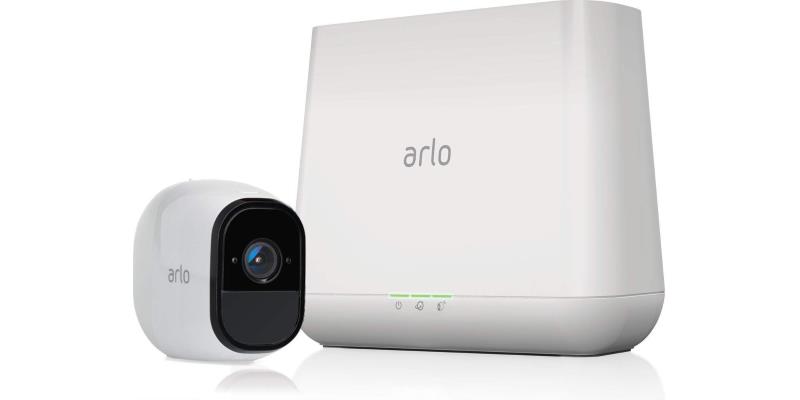 Netgear's Arlo Series of wireless home surveillance cameras has firmly established itself as industry leaders. Arlo Pro might not be the absolute best of the series, but it has the greatest value. Netgear Arlo Pro is extremely easy to install and use. You just have to base station to a power source and the router, and then you can mount the wireless camera wherever you choose. Following that, you can start monitoring everything from your Arlo app. The app is pretty easy to navigate and has a bunch of necessary features.
You can record 720p videos at 30 frames per second and more, which is pretty stunning by wireless security camera standards. The lens has a 130-degree angle so you can minimize the blind spots as well. The night vision feature allows you to gain around 25 ft. of vision in complete darkness as well, though the resultant video can only be seen in black and white.
It also has a pretty reliable motion detection feature. All videos on this camera are motion-triggered. As such, the camera immediately starts recording videos the moment it detects some movement in the vicinity. It also sends you a push-notification alarm in your smartphone so you can immediately be made aware of any possible intrusions. If you find that someone is breaking in, you can also activate the two-way intercom to address them directly and hopefully scare them away.
The biggest issue with Netgear Arlo Pro — and this is a common issue with all Arlo cameras — is that you can only access the recorded videos and advanced features if you purchase one of their subscription plans. As such, in the long run, it might get expensive.
Best Premium Wireless Outdoor Home Surveillance Camera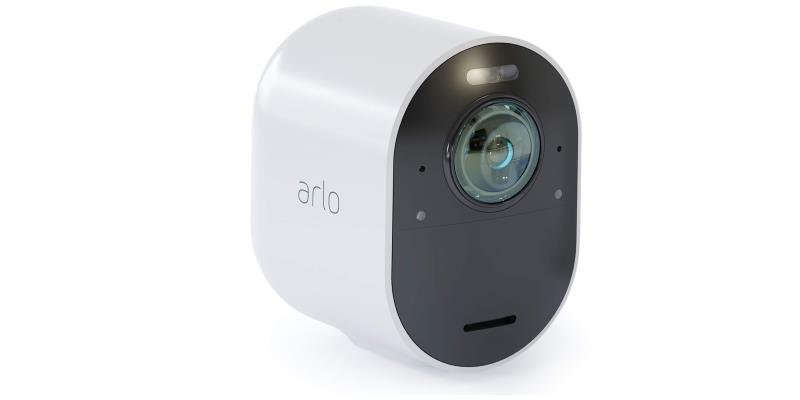 Netgear Arlo Ultra is currently the most advanced wireless home surveillance camera on the market. It comes with a wide range of advanced features, some of which, frankly, aren't really even necessary. As with the aforementioned Arlo Pro, the Arlo Ultra is also extremely easy to install and you can get it done within 10 minutes.
The biggest upgrade here is that Arlo Ultra records and streams videos in Ultra HD 4K quality. This is currently the best resolution you can ask for, and some argue that it might even be a bit of an overkill in a security camera. However, it allows you to see minute details better than any other. In addition to the resolution, this camera has also upgraded its lens angle to 180-degrees, which gives you a complete panoramic view of everything so there are essentially no blind spots at all.
Even the motion sensors have been upgraded and they can now distinguish between various objects like people, animals, motor vehicles, or other inanimate objects. This results in fewer false alarms and higher accuracy. A welcome new feature is called Automatic Zoom which immediately zoom's upon a person's face when motion is detected. The Spotlight feature, meanwhile, brightens the night vision capacity and increases the brightness of the LED so as to ward off potential intruders before they even get to your home. The microphone in this camera is also equipped with noise-canceling features that can minimize background noise so you can hear conversations clearly.
The biggest drawback, however, is that all of these advanced features come at a hefty price. First, the camera is literally one of the most expensive cameras on the market and it gets even more expensive if you take into consideration the subscription cost. Second, most people don't have internet connections strong enough to effectively stream 4K videos. And the Ultra HD also drains the batteries a whole lot faster.
All things considered, if you want top-of-the-line features at a premium price, Arlo Ultra is perfect. But is it strictly necessary? Not really.
Best Budget Wireless Home Surveillance Camera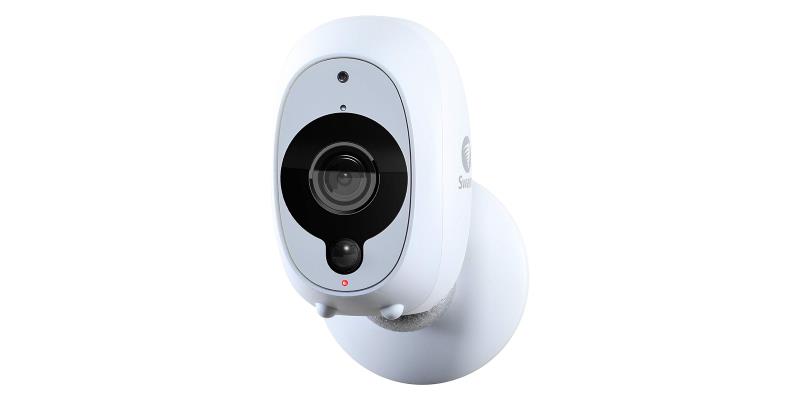 Swann Smart Wireless Security Camera is a fairly basic wireless home surveillance camera but it's reliable and it's extremely cheap. Furthermore, the Swann app from which you can monitor the camera is completely free so there are no additional recurring costs either!
In terms of features, this is a pretty bare-bones camera. It records videos in Full HD 1080p with a 120-degrees viewing angle. It starts recording videos when the thermal sensors pick up some motion. And the resultant videos are then uploaded to the cloud or local storage, from which you can access them in your smartphone app. This camera is also weatherproof with an IP65 rating and it can give you up to 32ft of visibility in darkness.
Besides these features, there's nothing more to this camera. There's no intercom and no means of setting off an alarm. Furthermore, the smartphone app only allows you to view footage, not trigger actions remotely. However, that's more than enough for most people.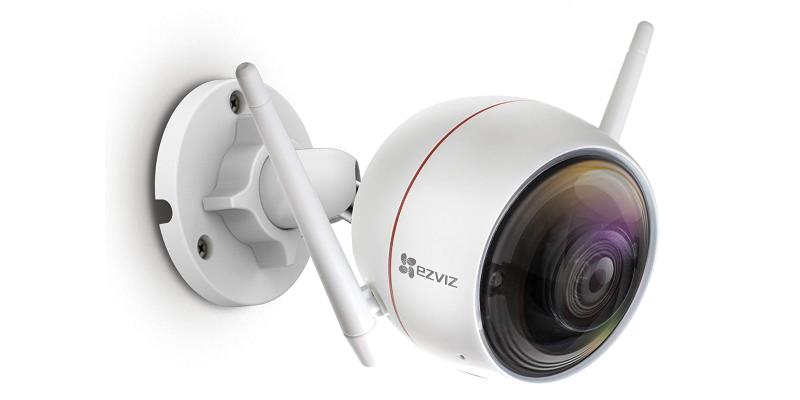 EZVIZ ezGuard is an all-in-one wireless home surveillance camera that can record 1080p videos, set off alarms, has an intercom, and has a decent motion detection feature. As such, it has all the necessary features.
The video produced by the camera is fairly sharp and can record well in low-light settings as well. The camera records videos when it detects motion. However, the motion sensors aren't as sharp as the Arlo cameras and they might get triggered by inanimate objects, winds, etc, as well. That results in quite a lot of false alarms, which can really be a nuisance.
However, if you do find that your home is being burgled, you can remotely trigger the alarm. That will set off a loud siren sound that can draw your neighbors' attention. It might also scare off the intruders. If that doesn't work, you can also use the two-way microphone to speak to them directly and let them know that you're calling the cops. The microphone only has a range of 15 feet.
You can view all the recorded footage and stream live video through the smartphone app. All functionalities are completely free of cost and you don't have to purchase a separate subscription.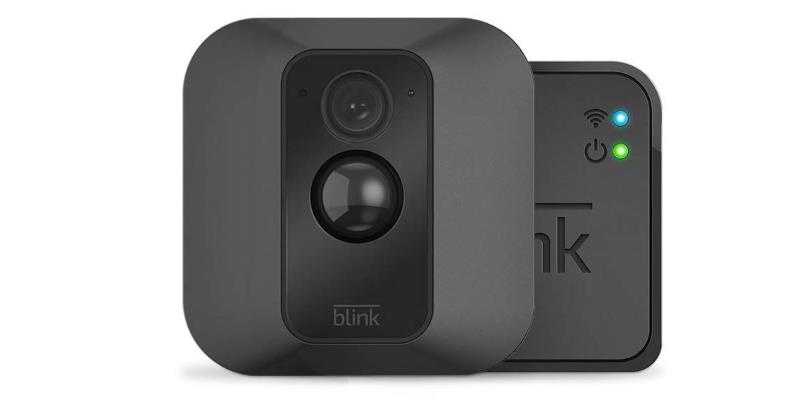 Blink XT is a similar wireless home surveillance camera as the Arlo series. It comes with a base station and a wireless camera, both of which are easy to install. You can then access the camera's live footage via the smartphone app. You can also add up to 10 different wireless cameras to the same system and monitor them all from the same app. However, unlike the Arlo cameras, there are no monthly subscription fees for the app.
This wireless home surveillance camera records HD videos at a decent frame rate and has a moderately wide lens angle that might still leave a few blind spots. It has a pretty strong battery life, however, as it can last for up to 2 years. Much like all other wireless cameras, it records videos when some motion is detected. However, the motion sensors don't use thermal signatures for detection so you'll get a lot of false alarm from inanimate objects as well.
The worst part of this camera is probably the microphone which can't zone out any background noise. As such, you'll be hard-pressed to discern what someone is saying a couple of feet from the camera.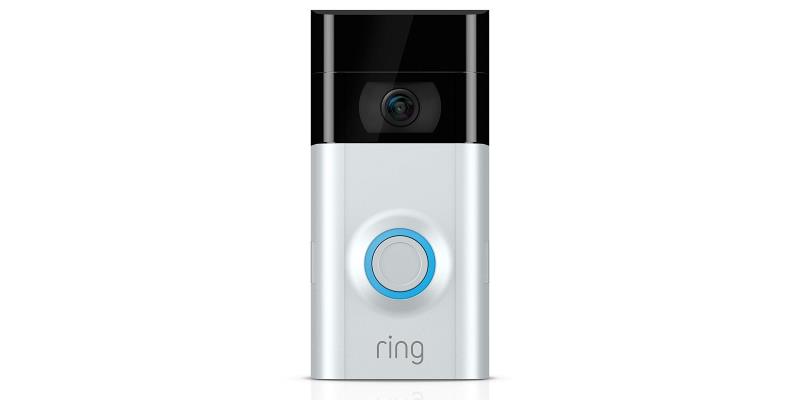 The Ring Video Doorbell 2 is one of the most innovative and discreet wireless home surveillance cameras on the market right now. It is basically a security camera that doubles as a doorbell. Upon close inspection, it is pretty evident that it's a camera, but it won't stand out to an unsuspecting eye.
This wireless home surveillance camera can record 1080p videos with a decent frame rate and lens angle. It also has a 2-way microphone so you can listen to conversations and even speak through it. The videos are recorded via the motion sensors, the sensitivity for which can easily be adjusted from your smartphone app. The recorded videos are then stored in the cloud and you can access them over the free app.
This security camera, however, comes with one glaring drawback. It can only be installed in your front door as it won't make sense anywhere else. However, if you want to keep an eye on your yard, this is perfect.