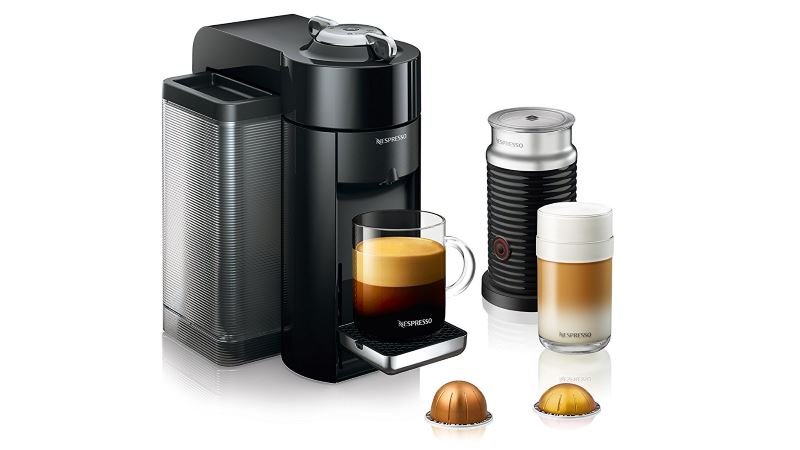 Do you want to brew yourself the perfect cup of coffee early in the morning? If so, then read on for a detailed overview of the best Coffee Pod Machines on the market.
Best Coffee Pod Machines
If you have a good coffee pod machine, you don't need to go around buying coffee beans and grinding them down to dust. It basically allows you to prepare freshly brewed coffee conveniently in just a few short minutes.
Furthermore, coffee pod machines are capable of producing consistent results. Once you decide how you like your coffee, you can easily replicate that over and over again so you always get your coffee just as you like it.
There are a lot of great coffee pod machines out there. However, all of them come with their unique set of features and specifications that can make the choice daunting. To help you out, in this article, we have reviewed some of the best coffee pod machines for the perfect brew.
Best Coffee Pod Machines
Best Overall Coffee Pod Machine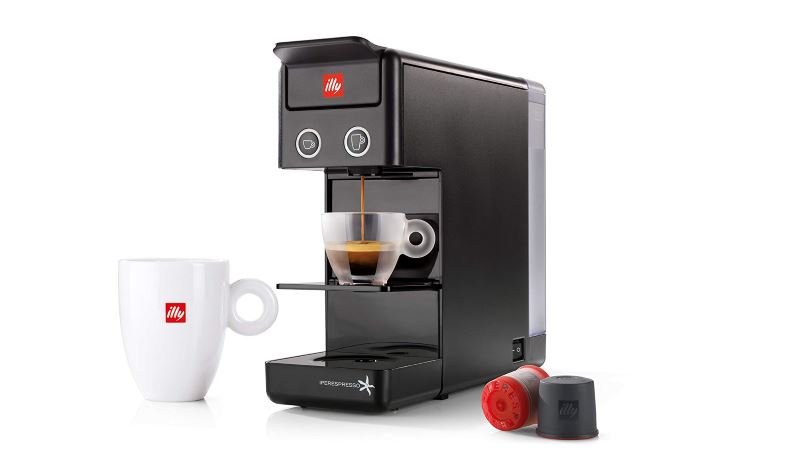 illy Y3.2 iperEspresso is one of the best coffee pod machines on the market because of its superior design and affordable price tag. This coffee pod machine is available in three colors — Black, Blue, and Red. At just 4 inches, it is extremely slim and can fit into any corner of your kitchen without taking up too much space.
This coffee pod machine is also extremely easy to use. You just have to crack open the top and the previously-used pod will get automatically ejected. Replace that with the new pod, close the flap, and then engage either the Big Cup or Small Cup button depending on the size of your cup.
This machine uses a two-step process for extraction and the resultant coffee is rich in flavor. The coffee is available in 100% recyclable polypropylene plastic, so it is also eco-conscious in nature.
Best Premium Coffee Pod Machine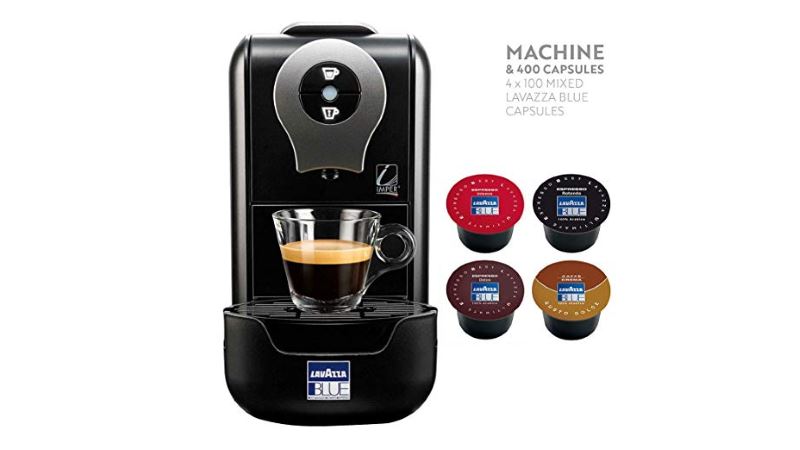 Lavazza Blue LB910 is one of the most expensive coffee pod machines on the market. However, it comes with 400 additional capsules of original Lavazza Blue Capsules, so you can rest knowing you have enough coffee to take you through several months.
In terms of design and operation, it is one of the smallest and quietest coffee pod machines on the market. It has been made in a bright Italian design that's aesthetically charming. It operates on a 10 bar pressure pump which ensures strong extraction of flavors. Every cup brewed from this coffee pod machine is strong and has a rich aroma. Furthermore, this machine uses Thermoblock technology to efficiently heat up the water in just about 35 seconds.
Best Portable Coffee Pod Machine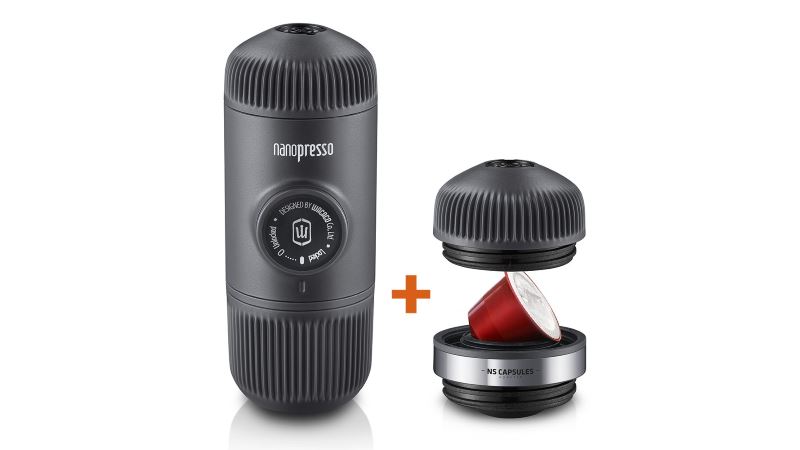 Wacaco Nanopresso is one of the most portable and most affordable coffee pod machines on the market. It has a water tank capacity of 80ml, weighs just 1.54 pounds, and has dimensions of 10.9 x 3.4 x 3.3 inches. As such, if you're going out camping or if you're going for a long road trip, you can carry this coffee pod machine so you can brew yourself a fresh cup whenever you feel the craving.
This coffee pod machine comes with an NS adaptor with which you can hand-pump the NS pods and brew yourself a strong and aromatic cup. The design is also sleek and easy to operate. It also comes with a carry bag for enhanced portability.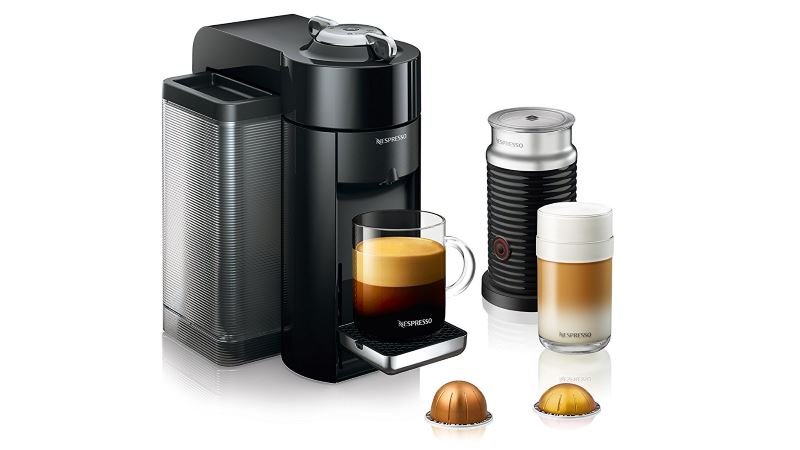 De'Longhi Nespresso Vertuo Evoluo is ideal for those who like variety in their coffee. If you have several family members in your house, all with their specific styles, this coffee pod machine is ideal for you.
This coffee pod machine can brew different sizes of single-serve coffee cups with the touch of a single button. The different settings include Espresso, Double Espresso, Gran Lungo, Coffee, and Alto, ranging from 1.35 oz. to 14 oz. The machine is designed to be used with Nespresso Vertuo capsules.
It has a large 54 oz. water tank and it has a used capsule container that can hold 17 capsules. Furthermore, this machine can heat up water in just about 15 seconds so you can go on producing fresh cups of coffee one after the other without having to wait too long between cups This also makes it ideal for use in parties where you need to serve hot coffee to several guests.
If you prefer drinks like Cappuccino or Latte, this coffee pod machine also includes an Aeroccino 3 milk frother. This can add the perfect finish to all your coffee needs.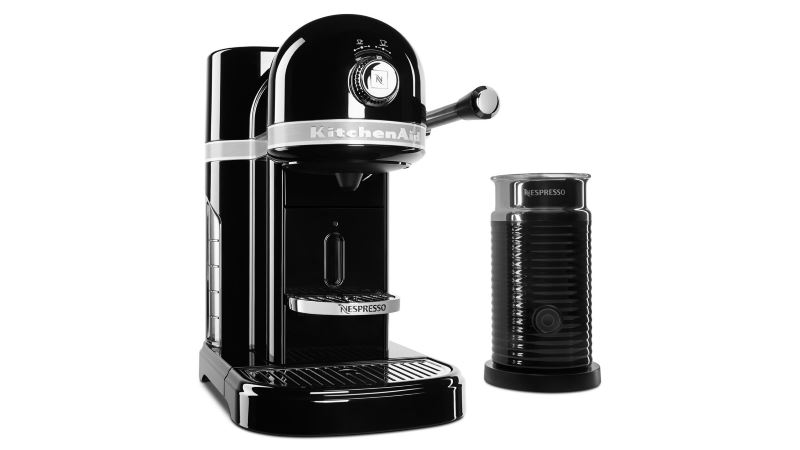 KitchenAid KES0504OB is quite a large coffee pod machine weighing 20 pounds. Made of heavy-weight die-cast material, this coffee pod machine is available in five colors — Onyx Black, Empire Red, Frosted Pearl, Slate, and Sugar Pearl. It comes with a 1.3-liter removable water tank and a milk frother.
This coffee pod machine is compatible with over 22 different Nespresso pods. The coffee can be brewed in six different pre-programmed settings so you can get just the kind of coffee you need. It comes with a strong heating technology that can warm up the water within 30 seconds. The cup shelf on this coffee pod machine can be adjusted to accommodate different cup sizes.
Despite all the great features available in this coffee pod machine, it comes with one major drawback — its size. This coffee pod machine is extremely large so you'll probably have to clear off quite a few things from your kitchen countertop. If you have a small kitchen, you'll be better off getting another coffee pod machine.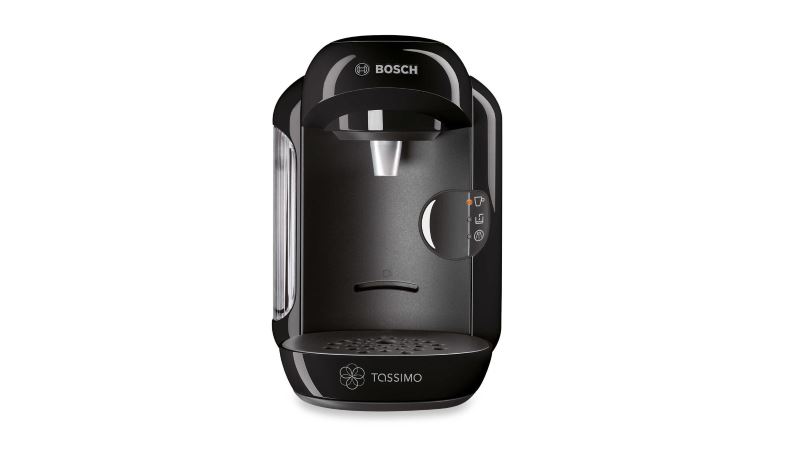 Tassimo T12 is a compact coffee pod machine that weighs just 5 pounds. However, despite the small size, it still has a fairly spacious reservoir of 1.4 liters. This machine, however, is a lot more versatile than other coffee pod machines because it can also prepare tea or hot chocolate.
While this coffee pod machine is short in stature, it is pretty wide at 6.7 inches. It is also extremely easy to use since it just has one button. You have to place the T Disc — Tassimo's coffee capsules — into the machine and simply press the one button. That is all it takes. After the coffee has been brewed, you have to manually remove the capsule, unlike other machines that auto-eject the pods.
This coffee pod machine is clearly not as versatile or advanced as some of the other machines on this list. However, considering its low cost, that is expected. The biggest drawback here is that the brewed coffee tastes like it has been pulled from a cheap vending machine, completely lacking in freshness and aroma.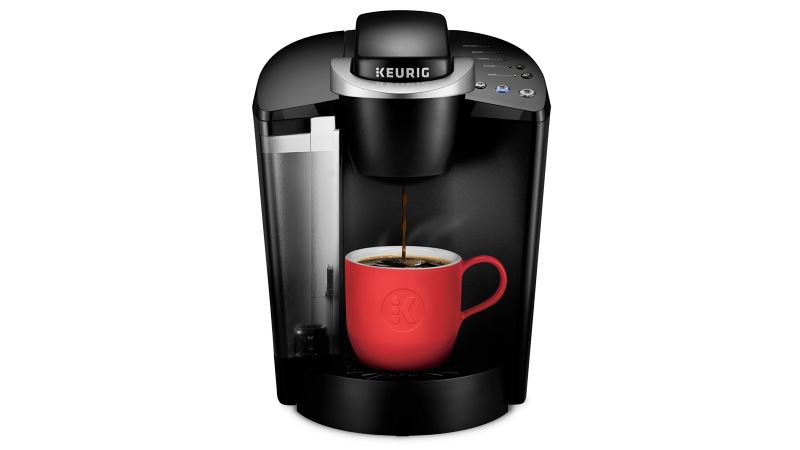 Keurig K-Classic is one of the sleekest and most modern coffee pod machines on this list. It has a stylish matte black exterior with a silver finishes. It's also quite lightweight and compact at just 9 pounds.
In addition to the small size and sleek design, this coffee pod machine also makes a pretty good cup of coffee. There are a number of different settings available that allows the users to make coffee exactly as they like it. In addition to coffee, you can also use it to prepare tea or hot chocolate.
The K-Classic brews multiple K-Cup pod sizes (6, 8, 10 oz.) and has a large 48 oz. water reservoir which will allow you to brew 6+ cups of coffee before having to refill. There is also an energy saving feature where the machine will turn off if it has been left idle for two hours.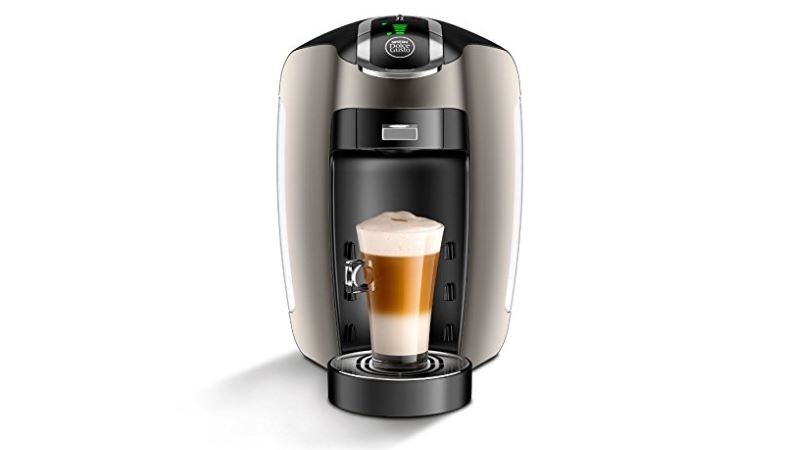 With a whopping 15 bar pressure pump, the De'Longhi Nescafe Dolce Gusto is one of the most powerful coffee pod machines on this list in terms of pump pressure and extraction. In addition to being extremely powerful, it also looks stylish and compact, weighing only about 5 pounds.
This coffee pod machine has enough settings in place for you to prepare over 30 different varieties of hot and cold beverages. The coffee pods can be found in any supermarket or online platform as well. In terms of the coffee cup size, you can modify it using a joystick control.
De'Longhi Nescafe Dolce Gusto might look compact but it comes with a 1-liter reservoir so you can brew several cups of coffee before needing a refill. The machine is also equipped with an LED screen that clearly displays how much coffee is being prepared and in what setting.
If you're looking for an extremely versatile and powerful coffee pod machine, then the De'Longhi Nescafe Dolce Gusto is perfect for you. The only problem here is that it's also quite expensive and not as readily available in stores and online platforms as the other coffee pod machines on this list.