Best Wireless Earbuds for Running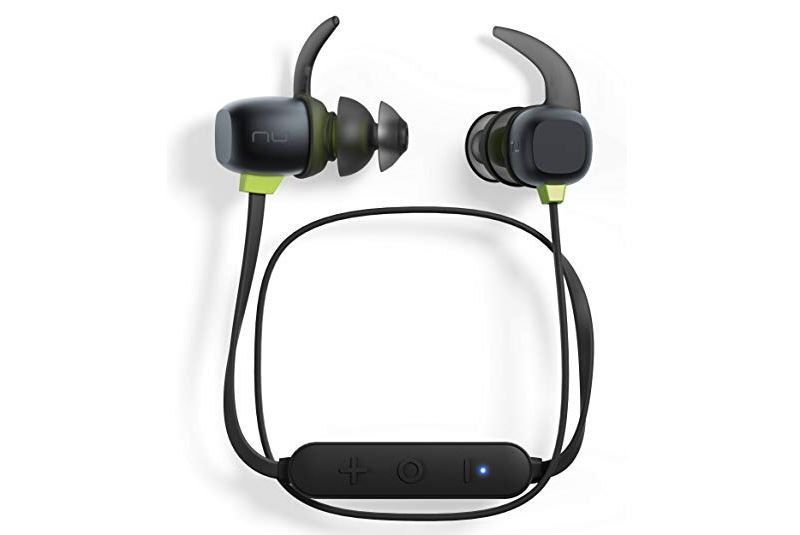 Do you get annoyed with the wire constantly dangling down your body when running with earbuds? If so, you can start using one of these best wireless earbuds for running!
Best Wireless Earbuds for Running
Bluetooth wireless earbuds aren't a new invention. They have existed since bluetooth existed, it has been over a decade.
But using bluetooth earbuds back in the days used to be a massive headache. The connection used to keep dropping and you'd have to keep reconnecting to bluetooth. However, with the massive advancements in wireless technology, wireless earbuds are now the most convenient means of consuming music!
Wireless Earbuds became especially relevant when Apple rolled out their AirPods for the new iPhones, the ones without a normal headhone jack. Ever since then, all major music product companies have been releasing some amazing wireless earbuds and they are great for running.
In this article, we've reviewed some of the best wireless earbuds for running.
Best Wireless Earbuds for Running
Best Budget Wireless Earbuds for Runners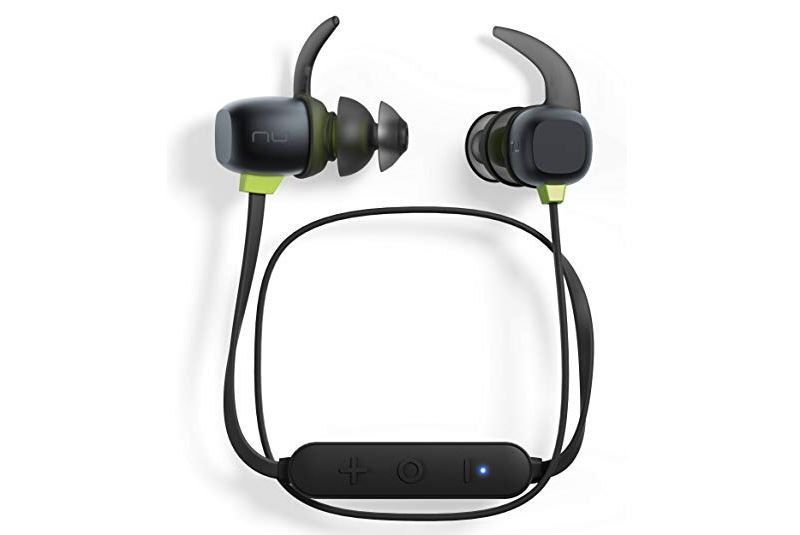 The Optoma NuForce BE Sport4 is one of the best budget wireless earbuds for sports. They look extremely sleek with a black metallic finish and lime green details. They have an IPx5 waterproof rating so they are completely immune to sweat, making them perfect for long jobs and workout sessions. The sound quality is top-of-the-line as they are built with graphene-coated drivers that can enhance the soundscape considerably. Furthermore, they can work equally well with both Android and iOS devices.
These wireless earbuds also have a great battery life of over 10 hours at the highest volume settings. Furthermore, charging them is pretty simple and a short 15-minute charge can provide an additional 2 hours of battery. As such, you can even take them for camping trips without being worried about them needing to be charged too often.
In terms of comfort, these earbuds come with spin-fit twin-blade ear tips. As such, they can comfortably be hooked over your ears so they don't keep coming off. This is a great advantage, especially when working out, because you're not constantly distracted by your ill-fitted earbuds. It also comes with in-line remotes that allows you to adjust the volume settings and activate Siri or Google without retrieving your phone.
If you want a budget wireless earbuds that's perfect for workouts, you can't find a better set. Reviewers in TechRadar were especially impressed with the earbud's practical design and quality.
Best Sports Wireless Earbuds for Running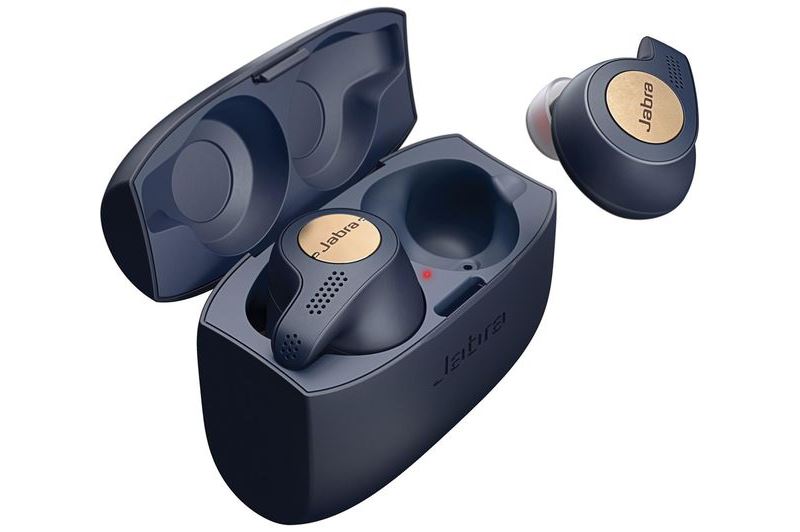 Jabra Elite Active is a true-wireless earbuds. As such, there's no wire attached to the earbuds at all, not even one to connect them to each other. On the one hand, this means you can listen to music from a single ear as well. But it also means you have to be more careful that the earbuds don't fall off and get lost.
These are the best wireless earbuds on the market for sporting purposes. It has an IP56 rating to protect it from both sweat and dust, and it comes with a 2-year warranty. The 3rd generation wireless stability ensures that your music connection and calls don't drop-off and are completely stable. One of its most unique features is the integrated motion-sensor which makes it more convenient for use when you are engaged in high-intensity cardio like running or spinning.
My major complaint is that these earbuds are somewhat lacking in battery life as they can only provide 5 hours of playback. However, the battery life can increase to 15 hours with charging case. They are extremely comfortable and designed with earbud comforters that can securely fit into your ear.
The Jabra Elite Active is an Alexa-enabled device. As such, you can provide commands through this earbuds. In addition to Alexa, you can also talk to Siri or Google. Reviewers at CNet particularly enjoyed the earbud's excellent sound quality.
Best Overall Wireless Earbuds for Running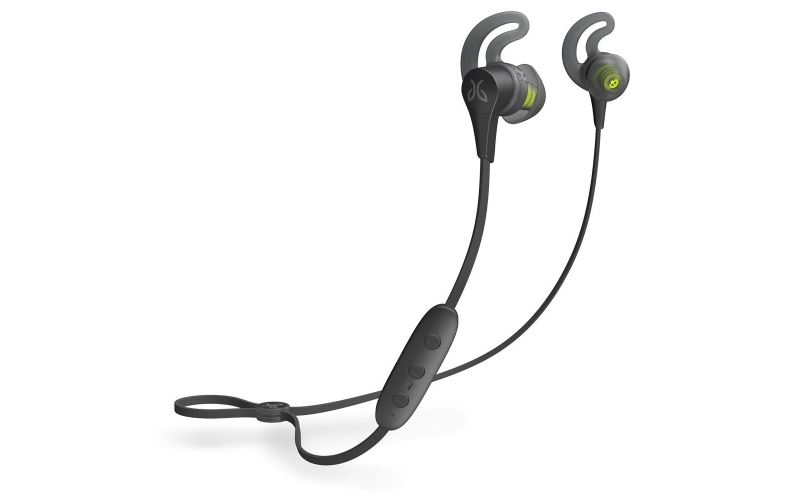 The Jaybird X4 is one of the best overall wireless earbuds because it combines a rugged design with sound quality and a relatively affordable price point. The first thing that comes to mind with these earbuds is durability. They are built in an extremely sturdy and rugged style ensuring quality and comfort. With an IPx7 rating, these earbuds are more advanced in their durability than all other wireless earbuds and they can sustain any and all weather conditions that you can.
The battery life on this earbuds is moderate at 8 hours. This allows you to take it for long drives and camping trips as well. However, if you need battery immediately, a simple 15-minute charge can power it for an hour.
These earbuds are all about options and customizability. It comes with an associated Jaybird app that you can use to adjust the bass and treble levels. They are also comfortable and can fit snugly into your ears because of the ear-fins that hook over your ears. They also feature Comply Ultra Foam tips and a Speed Cinch. Furthermore, you have all the controls you need on your fingertips, so you can answer calls and skip playlists from the earbuds itself. However, these earbuds aren't "true-wireless" because the earbuds are connected. As such, they're not suitable for single-ear listening.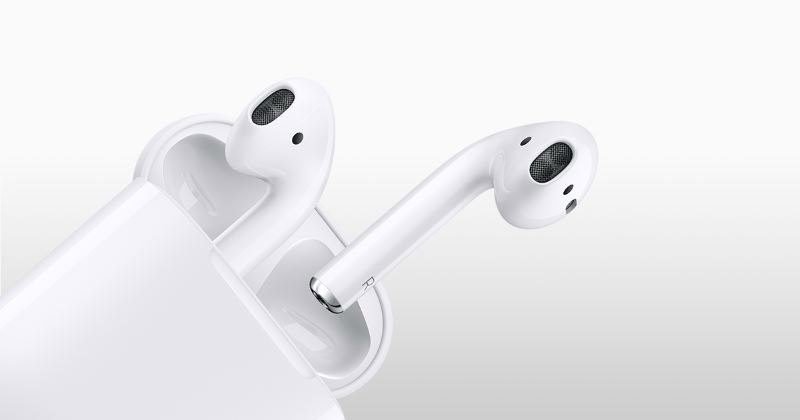 Apple AirPods are perhaps the most important and controversial of all wireless earbuds on the market. These are one of the first true-wireless earbuds to go mainstream. They were rolled out when Apple introduced their iPhone 7 without the earphones jack. Since then, AirPods have been the most convenient means of listening to music in iPhones.
Like all Apple products, these are the best wireless earbuds for other products in the Apple ecosystem. But they're not as suitable for other non-Apple products. They are also insanely expensive so you need to be ready to really hurt your bank account.
Having said that, the Apple AirPods are designed with Apple W1 chip that carries some of the best software integration on the market. The moment you turn them on, a pop-up in your iPhone asks you if you want to pair the devices. Furthermore, the AirPods can communicate well with Siri so you can provide any commands you want.
These earbuds also have excellent noise-cancellation so you can tune the world out. The battery only lasts for 5 hours. However, a quick 15-minute charge can juice it up for another 3 hours. If you want a wireless earbuds for an iOS product — and you don't mind the expense — then Apple AirPods are the way to go.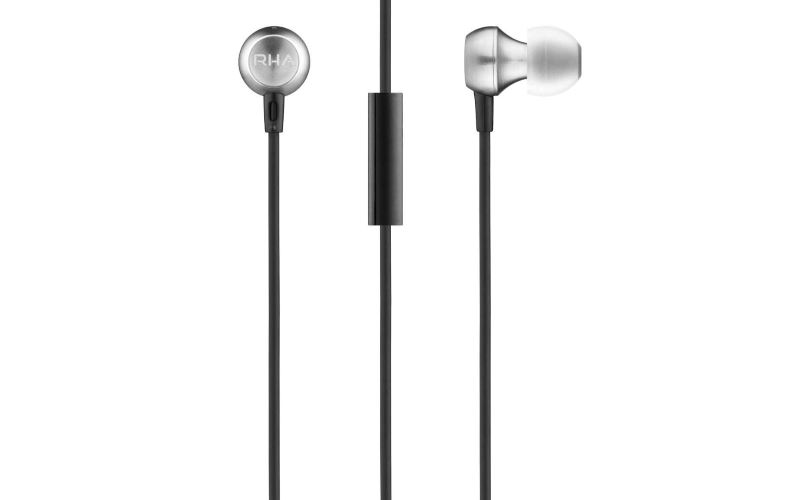 RHA MA390 is currently one of the cheapest wireless earbuds on the market. They aren't true-wireless so the buds are connected and not suitable for single-ear listening. The earbuds is IPx4 rated, which isn't as advanced as some of the other earbuds on this list, but it's enough to endure extensive sweat produced from working out. However, you should not drown it in water, it won't be able to sustain that.
This earbuds uses AptX & AAC technology to provide enhanced bluetooth controls. There are 3 buttons in the earbuds and they can control things such as the track, volume, etc. However, they don't provide any more advanced controls. They also have an inbuilt microphone in case you want to use it to receive calls. You can connect these earbuds to both iOS and Android devices.
The RHA MA390 provides 8 hours of battery, which is pretty decent. Reviewers in TechRadar stated that these earbuds aren't the best for working out but they are the best at their price point.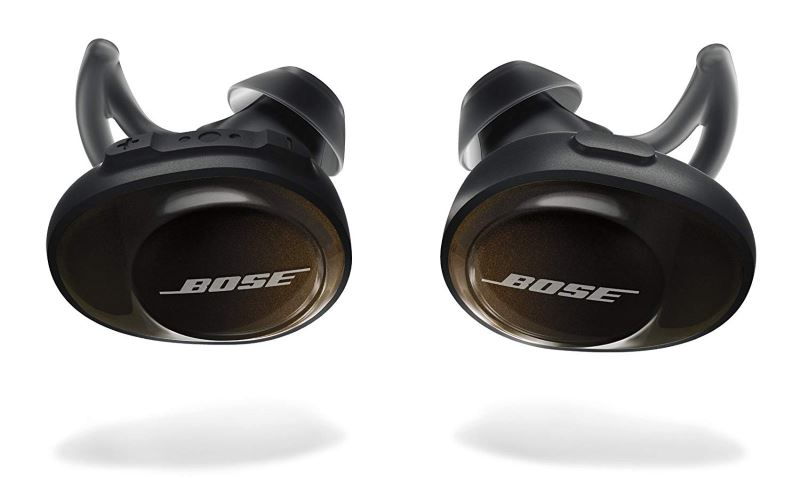 Bose is generally considered to be the best brand for music products. Likewise, Bose SoundSport is one of the best true-wireless earbuds on the market right now. They carry an IPx4 rating that makes them sweat-proof, though it isn't as advanced as some of the other devices on this list that carry an IPx7 rating. These earbuds come with 3 additional pairs of stay hear+ Sport tips in different sizes. As such, you can select the tip that most suits your ears.
One of the features I liked most is the ability to track lost earbuds. The biggest concern with true-wireless earbuds is their susceptibility to getting lost. As such, you can install the Bose "Find My Budds" app in your smartphone so you can keep track of them and find them if they're lost. The earbuds come with a dual-microphone feature located on the right earbud so you can receive calls directly from your phone.
These earbuds can only provide up to 5 hours of battery life, which can be extended by 10 hours if you use the included charging case. The entire earbuds can be charged to full capacity in 2 hours. Reviewers at CNet appreciated the sound quality of this product but they were disappointed by how it doesn't fit perfectly.
Other Audio Products
Wireless earbuds are great for running, but sometimes you want a more premium audio experience or would like to share the sounds with your friends and family – that's where noise canceling headphones and loud speakers come in!
Check out the All Product Guides reviews on portable BlueTooth speakers with bass, top noise canceling headphones, home theatre speakers, and best computer (PC) speakers to find a top rated products that are perfect for any occasion.