Best Gaming Monitors – G-Sync, 4K & 144Hz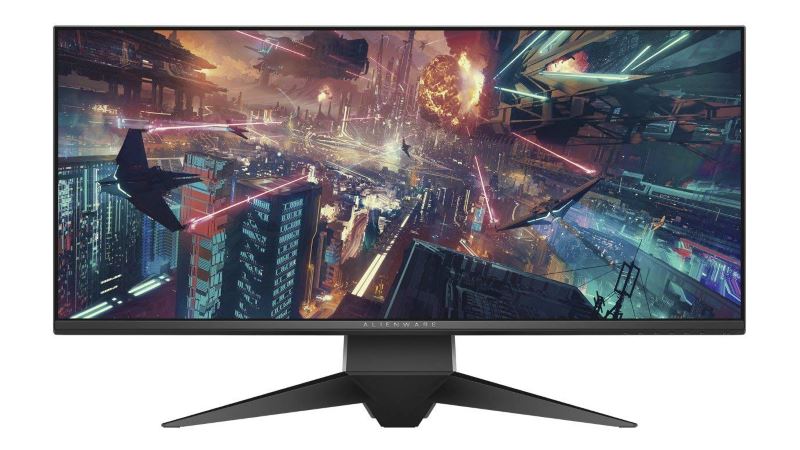 The one thing you simply cannot and should not sacrifice on while gaming is the VISUALS. These are the best gaming monitors with features like G-Sync, 4K & 144Hz for you in 2019.
Best Gaming Monitors – G-Sync, 4K & 144Hz
Once you get a gaming monitor, it stays with you for a long time. You might have to routinely upgrade your CPU and all its components in order to be able to access new technologies and better games. However, people don't generally change their gaming monitors as often.
Since a gaming monitor is likely to stay with you for a long time, you should make sure to get the best gaming monitor possible so its visuals remain strong for several years to come.
There are a lot of brilliant gaming monitors that deliver impeccable visuals. However, it's hard to determine which of them delivers the best visuals while also incorporating unique gaming-specific features and being aesthetically pleasing.
In this article, we'll give you an overview of the best gaming monitors with features like G-Sync, 4K & 144Hz in 2019 so you can make an informed decision.
Best Gaming Monitors – G-Sync, 4K & 144Hz
Best G-Sync Gaming Monitor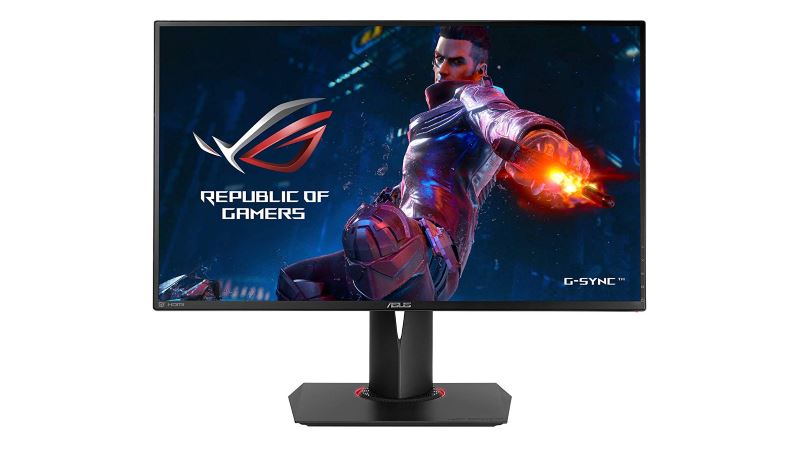 ASUS ROG Swift PG278QR is undoubtedly one of the best gaming monitors available on the market right now. In the past, gamers have had to choose either a high refresh speed or picture quality. IPS screens delivered the sharpest and brightest visuals possible, but they had slow refresh rates. TN panels delivered fast refresh speeds of 144Hz but their picture quality was poor in comparison.
However, the ASUS ROG Swift PG278QR has fixed that problem. With this gaming monitor, you can experience stunning and crisp 2560 x 1440 visuals from IPS panels while still experiencing a high refresh rate of 144Hz which can overclock to 165Hz. The 1440p resolution is actually pretty perfect because it's not quite as demanding as a 4k monitor but it still delivers incredibly sharp visuals.
This gaming monitor has two inputs — DisplayPort 1.2a and HDMI 1.4 — and both of them come with Nvidia's G-Sync technology. However, the G-Sync feature can only be accessed by people who use an Nvidia GPU. As such, this monitor can be used by everyone but it's most suitable for people with an Nvidia graphics card.
This is certainly one of the most expensive gaming monitors on the market, but if you care about quality and longevity, you can't do better. Reviewers at DigitalTrends believe this gaming monitor is unreasonably expensive but they still agree that it has the best visuals available amongst any gaming monitor.
Best FreeSync Gaming Monitor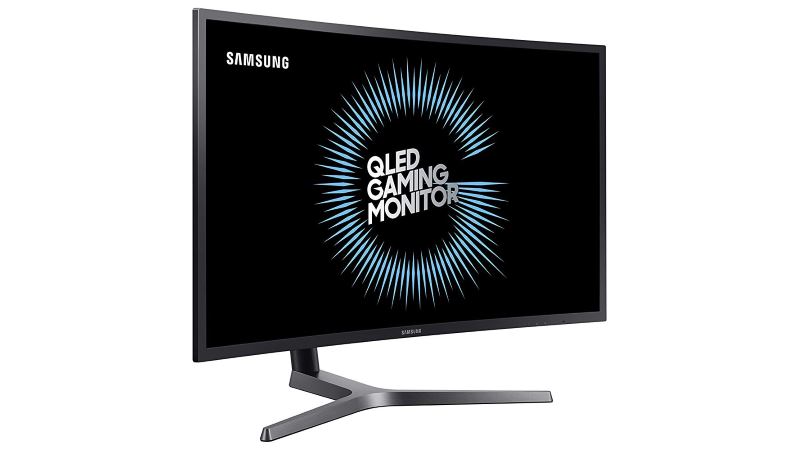 Samsung CHG70 is the best gaming monitor for those who don't have an Nvidia graphics card. It is most preferred by users with an Xbox One or those with PCs equipped with an AMD graphics card. Like the aforementioned ASUS ROG Swift PG279Q, this gaming monitor also has a resolution of 1440p with a 144Hz refresh rate. And it's available in two sizes — 27" and 32".
Samsung CHG70 also supports HDR visuals, which is great for several HDR-specific PC games. Its performance is similar to the Asus monitor mentioned above, but the refresh rate is only slightly slower. However, the difference is only negligible and hardly noticeable.
The thing I'm most disappointed with is the VA panel. You cannot view the monitor from different angles as the visual degrades in quality and you cannot see the details clearly. However, considering this is a fairly reasonable gaming monitor, I am not too concerned by those small details. Essentially, this gaming monitor delivers almost the same visuals and performance as the ASUS ROG Swift PG279Q and it is available in half the cost of that monitor. That's a pretty good deal in my book.
Best Ultra-HD Gaming Monitor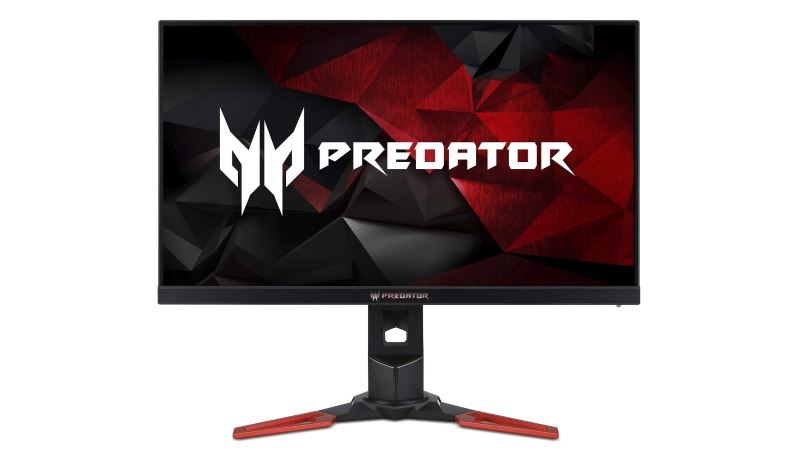 Acer Predator XB271HK is a 27" gaming monitor that delivers visuals in ultra-HD 3840 x 2160 resolution with a refresh rate of 60Hz. The refresh rate is certainly a lot lower than the aforementioned ASUS and Samsung gaming monitors, but that is expected from an Ultra-HD monitor.
You can access this gaming monitor either through a DisplayPort connection or an HDMI connection. However, if you use the HDMI connection, its refresh rate will drastically fall down to 24Hz. This gaming monitor is ideally suitable for people with an Nvidia graphics card since it has the G-Sync feature which can provide a response time of four milliseconds.
One of the best features in this gaming monitor is the GameView technology. This feature can add crosshairs on the screen, it can adjust the dark boost levels, set a timer, and do a lot more. Another interesting feature is the Predator EyeProtect which can prevent the backlighting from flickering, provide a blue light filter, and incorporate other technologies that can lower the strain on the eyes.
All things considered, Acer Predator is certainly one of the most advanced gaming monitors on the market. It has a number of features that will prove useful during gameplay and several features that can increase comfort when engaged in long gaming sessions. However, it's most suitable for Nvidia users and those who don't mind a lower refresh rate of 60Hz.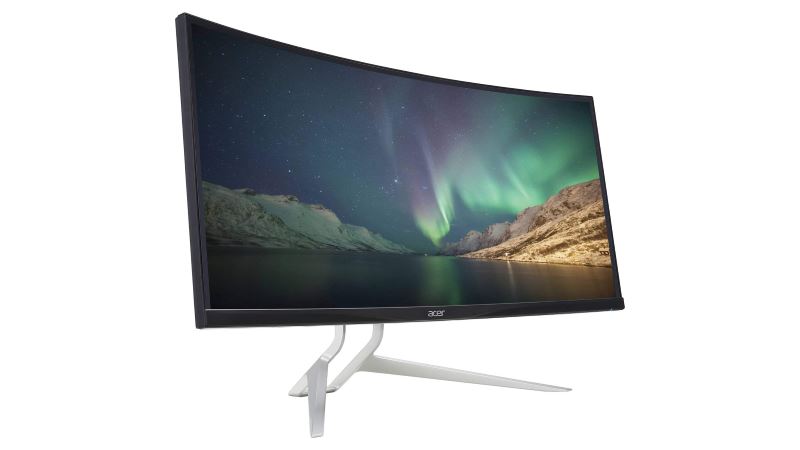 With an aspect ratio of 24:10, Acer XR382CQK has the widest screen amongst all other gaming monitors. If you like ultra-wide visuals, then this gaming monitor is perfect for you. In addition to being ultra wide, this gaming monitor also has an ultra HD resolution of 3840 x 1600 and a large screen size of 37.5 inches.
This gaming monitor uses IPS panels that provide stunning visuals. However, due to the large resolution, the refresh rate is a little slow at 75Hz and it provides a response time of approximately 5 milliseconds. In terms of aesthetics, one of this monitor's best features is that there's no bezel at all. As such, it looks like a sliver of screen with nothing else, making it one of the sleekest gaming monitors on the market.
If you play video games with ultra wide capacity, this gaming monitor provides the most immersive experience possible. The 38-inch curved panel effectively surrounds your entire field of view. The only thing that might give you pause is the steep price point. However, considering the fact that video game developers are increasingly adopting an ultra wide approach, this monitor is future-focused and should remain relevant for several years to come.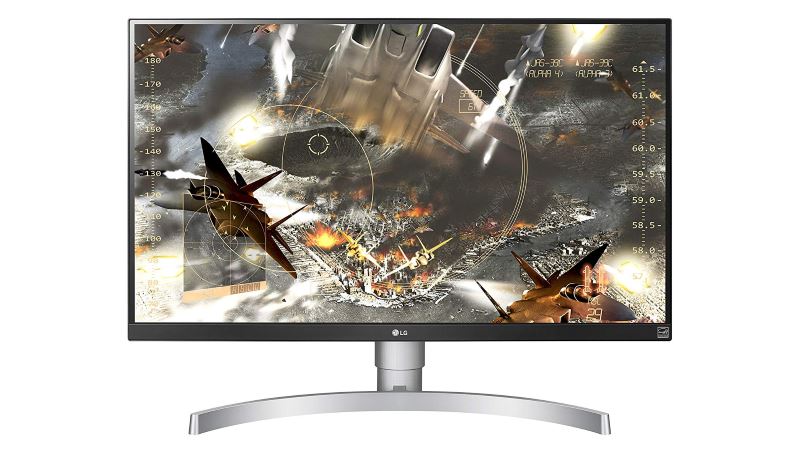 LG 27UK650 is yet another powerful 4K gaming monitor that's suitable for people with a PS4 Pro, Xbox One X, or other similar Ultra-HD gaming portals. It has a 27" and supports FreeSync VRR, making it suitable for Xbox One S/X and AMD graphics card users.
As previously mentioned, Ultra-HD gaming monitors are not yet capable of incorporating the extremely high refresh rates possible with the aforementioned Asus and Samsung monitors. The LG 27UK650 can only manage a refresh rate of 60Hz, which is adequate, but may still be a little slow for certain gamers. Furthermore, the higher resolution means you'll also need a more powerful computer that can handle games working at Ultra-HD levels. In lieu of that, it would be advisable to instead opt for a gaming monitor with a 1440p display.
I am disappointed with this gaming monitor's HDR performance. The color gamut isn't as varied as I would have liked and it's not as bright as other HDR monitors. However, other than those small issues, this is a strong Ultra-HD FreeSync gaming monitor available at a relatively reasonable price point.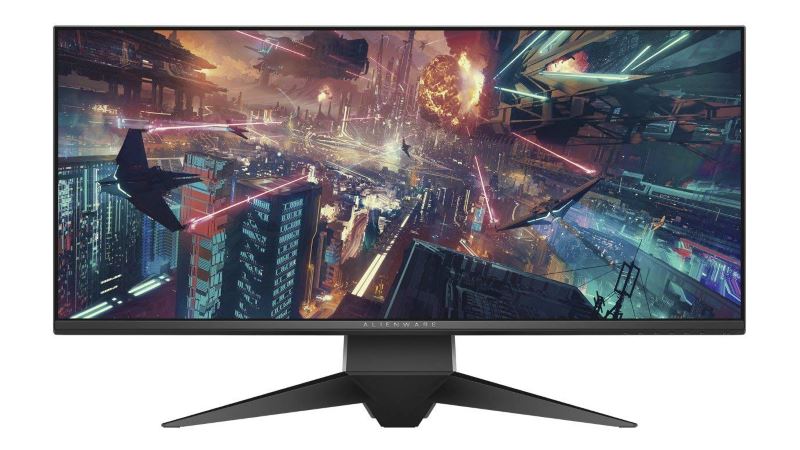 Dell Alienware 1900R is one of the best curved gaming monitors on the market. It's a 34" monitor with a 1440p resolution and a 120Hz overclocked refresh rate. The refresh rate isn't as high as the ASUS ROG Swift PG279Q, however, the difference is too little to matter to most gamers. This gaming monitor also has a great response time of 4 milliseconds.
This gaming monitor is perfect for those who prefer an ultra-wide viewing experience. With a 21:9 aspect ratio and a curved screen, this monitor covers quite a wide arc in the user's field of view. As such, it negates the need for multiple monitors and effectively does the job or three gaming monitors.
It has an IPS panel that offers a sharp and bright display ranging up to 300 nits. In fact, it is so bright that most gamers turn down the brightness well below 50% in most games. The high brightness will prove to be useful when you play games with dark lighting, especially if you trigger the dark stabilizer setting. This will allow users to see details that other monitors wouldn't be able to pick up on.
All things considered, I do believe there are better monitors available at its price range. Several of the monitors mentioned on this list provide similarly sharp visuals with a higher refresh rate as well. The only thing this monitor has on them is the curved ultra-wide screen. If that matters to you, then you should go ahead and purchase this gaming monitor.